For Music Week, our own Jack Dickey will be defending his seemingly indefensible music tastes. Tuesday: Drake. Today: Björk.
Björk's Homogenic, her third and best album, came out 14 years ago today, in September 1997.
It's one of the most important albums of the last 20 years, and I'll forgive you for not knowing that, if you didn't. Björk's an enigmatic and occasionally off-putting public presence, and you might assume her albums are too arty and pretentious, or maybe just too weird, to enjoy. They're not. You can hear traces of Homogenic everywhere today—in alternative, sure, but in pop and hip hop, too.
Anyway, Homogenic just turned 14. It feels both older and younger than that.
It feels old because Björk spent most of the 2000s either away from music or making bad music: 2004's Medulla is her most challenging album, and 2007's Volta is her worst. She had a daughter. She wore the swan dress. She was impersonated four separate times on Saturday Night Live in the 2000s, which must be a record for a musician without a single in the Top 100. Björk became a relic of authentic eccentricity—Lady Gaga without the pretense, but with the added fillip that she actually might be nuts. Björk the musician, Björk the performer, Björk the best non-pop female vocalist of the last 30 years: Most of us have forgotten them.
G/O Media may get a commission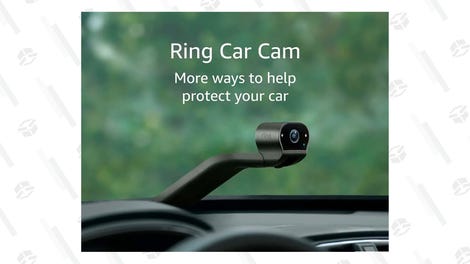 But Homogenic doesn't sound dated at all, which is odd for a 14-year-old album and seems especially odd for a 14-year-old electronic album. It still awes. And gifted musicians are still trying to catch up to what Homogenic sounds like.
The album lost to Radiohead's OK Computer for Best Alternative Music Performance at the 1998 Grammy Awards, but Homogenic sounds like Kid A and Amnesiac, Radiohead's follow-ups to OK Computer. More recently: Kanye West's 808s and Heartbreak and My Beautiful Dark Twisted Fantasy both sound a lot like Homogenic. These kinships aren't too hard to trace: Thom Yorke says "Unravel," the third track on Homogenic, is his favorite song ever, and according to Mark Pytlik's Björk: Wow and Flutter, the Wu-Tang Clan—two of whose members worked on MBDTF—recorded with Björk right after Homogenic came out. "It's like we from the same motherfuckin' cusp," the RZA said.
About that sound similarity: The first thing you notice, on Homogenic or any of its descendants, is coldness. I'm not talking about emotion, coldness within relationships, although there's plenty of that, too. Rather, everything sounds cold, as if a Soviet soldier recorded the instrumentals while on R&R somewhere outside Yakutsk. Part of this comes from the power of suggestive images—the Homogenic album cover depicts a distorted Björk in a silk metallic-blue kimono with a popped collar and red lining, while the covers of 808s, MBDTF, Kid A, and Amnesiac all use red and silvery blue, in varying amounts.
Homogenic is the coldest of them all, though. Unlike on Björk's prior albums, Debut and Post, there's almost no percussion. The percussion we do hear comes from skipping, staggering drum machines, like on "Five Years." They're lightly thumping shards of a beat, neither powerful nor committed. There aren't any horns, even though Björk's biggest pre-Homogenic hit, "It's Oh So Quiet," relied on brass and booming drums to produce its party. Here, there is no party, unless finding mostly loveless, vengeful refuge in an igloo constitutes one.
The instrumentation on this album is almost all strings, with occasional synths and those drum machines, and a stray accordion here or there. The strings do their job damn well, creating that sparse, chilly landscape.
However, Björk's vocal does considerably more than any other instrument on the album, even when it disappears. When she takes a longer moment to rest—her breaths between notes remain on the record—it's for the listener to reflect on the vocal trick she's just performed. The instrumentation meekly fills the space.
And, oh, God, the wonders of that voice. She speaks, she chants, she howls, she snarls, she screams, and she travels effortlessly and purposefully from one mode to the next. Few artists can make this seem so easy, and fewer still can freight their virtuosity with so much meaning. This is where Björk surpasses Beyoncé, or Whitney, or Mariah—she has a vocal-emotional range that surpasses the range of her pipes. The listener must learn how she feels, even when she garbles inaccessible lyrics. (Sometimes it's because the lyrics don't make much sense, and sometimes it's because they'd be painfully uninteresting without her stylings.) This album would be moving without instrumentation, but she's smart enough not to do that here, although "Unravel," one of the album's most gloomy, affecting songs, stays light on the strings, with Björk at times singing over a looped sample of her voice.
The instruments only win out on two songs: the album's first track, "Hunter," which is like Peter and the Wolf if, instead of a merciful hunter, Artemis were chasing the wolf, and its last, "All Is Full of Love," which has enough harps and chirping to shepherd us from winter to early spring. You see a crocus pop up, and you know it's time to go.
It's not that Homogenic is underrated, because a) it isn't, and b) that under- and overrated stuff is stupid even when we're talking about the more quantifiable realm of sports; it's that the album unfairly has been lost to time, even though people adore the music it's influenced. (An unscientific example of the Björk ignorance I'm discussing: Most of my Facebook friends are about 20 years old, and I have 24 Facebook friends who "like" Radiohead and none who "like" Björk.) Part of it is Björk's aughts-era eccentricity and recording slump, yeah.
But part of it is that electronic music recorded by a female does not age well in the popular taste. For whatever reason, music made by men with traditional instruments—here, we'll say guitars, bass, drums and sometimes keyboards—seems timeless. This is a triumph of accessibility, not of artistic achievement.
You'll notice, for example, that this is unofficially Pearl Jam week. Why? Ten, the album we're commemorating, is a single track—"Black"—from being no better than a Soundgarden album. The bands Pearl Jam influenced—Silverchair, Creed, Stone Temple Pilots, Nickelback—killed modern rock radio. And the music Pearl Jam's made since its first two albums sounds no better than that of its sloppy, guitar-heavy siblings. But few will complain about it being Pearl Jam week, because the music, however underwhelming, is aggressively familiar. Another example of the same phenomenon: About a month ago, Scocca got mad at an anonymous DJ playing Elton John and Billy Joel over the Gawker office stereo. He said that anyone who attempted, a few decades prior, to play those tracks in a room of 20-somethings would have been rebuked. He was right. But Billy Joel hung around because his music was precision-engineered to flatter people's existing tastes; it went out of its way not to challenge you. And so he became an accepted part of the cultural wallpaper, uninteresting and inoffensive and "classic," a pair of chinos on a shelf at Banana Republic.
Björk is nothing like that. If you're looking for the chinos of late-1990s electronic music, that would be Moby's Play, which was released in 1999 but became especially popular in 2000. Play is full of catchy songs: "South Side," a duet with Gwen Stefani, reached No. 14 on the Billboard Hot 100, and "Porcelain" was the unavoidable mopey hit of summer 2000. These were the album's sixth and eighth singles. The thing was a smash hit—No. 1 on charts all over Europe. If you listen to Play today, it won't sound dated so much as familiar: It was the first album to have every one of its songs licensed for use in films or commercials. Moby's music shilled for American Express and Calvin Klein, and it popped up in Dawson's Creek and Party of Five. Once you move past the initial recognition, though, torpor sets in. The album's heavy sampling of field recordings from the South, which at first seems a thing of technological wizardry, strips the source material of its soul. We hear chopped-up bluesy vocals over keyboards and a drum machine—just like mid-2000s hip hop, if no one had remembered to rap. And so the songs sound horribly dated. It's no coincidence critics have aggressively panned all of Moby's subsequent albums, even though Play topped 1999's Pazz and Jop poll. They tired of his simple shtick.
But the reason we're writing about Björk 14 years later is that, even if people have tired of her public shtick, they haven't tired of her work. Pearl Jam begat only a lot of bad derivatives. Björk cleared a large space for music to roam. Musicians as diverse as Robyn and Bon Iver have covered her songs recently. The same motherfuckin' cusp.
The lines Björk sings on "Five Years," a song about a bad 1997 breakup, now sound more like a challenge to the music-listening public:
I dare you to take me on
I dare you to show me your palms
I'm so bored with cowards
That say they want
Then they can't handle
Thing is, they can handle Homogenic. The people who listen to Kanye West and Radiohead—don't forget that Kanye loves Thom Yorke, who loves Björk—would be at home in Homogenic's frozen crevices. But they'd have to work a little. They'd have to stop their brisk, endless march across the tundra and duck inside the igloo to see what they're missing.