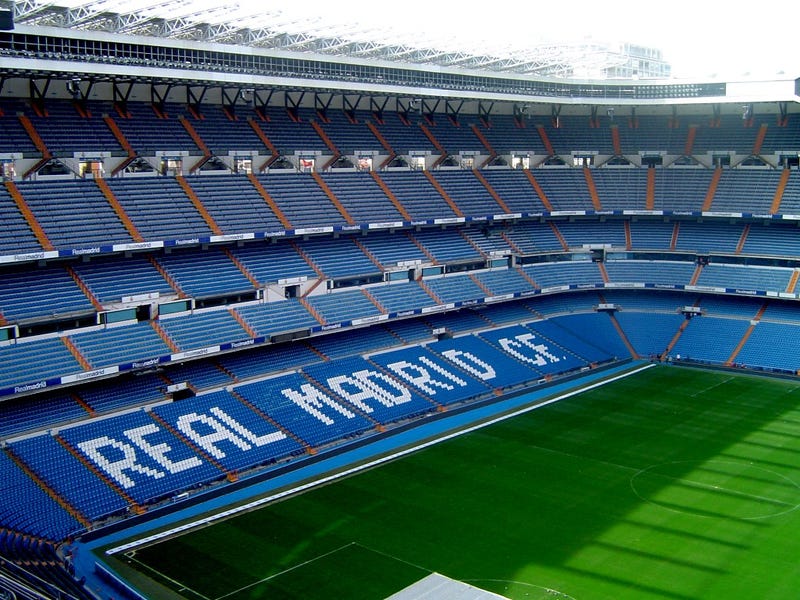 Tennis sure does love its stunts. In 2005, Andre Agassi and Roger Federer played a few games 700 feet off the ground, atop Dubai's Burj Al Arab hotel. Last year, Federer and Rafael Nadal played on a floating court in the middle of Doha Bay. Now, Nadal and 60 Minutes darling Novak Djokovic are slated to play in front of as many as 80,000 spectators inside Real Madrid's soccer stadium this summer.
The match will take place on July 14 at Santiago Bernabéu Stadium, and all proceeds from the exhibition will go to charities associated with Nadal and Real Madrid.
Obviously, you have to assume the crowd will be staunchly pro-Nadal, but if Djokovic wants to resurrect his old comedy routine, he might win a few fans over.