This video will make anyone who's ever suffered from a muscle cramp cringe. Rafael Nadal was settling in for a post-match press conference after a straight-set win over David Nalbandian yesterday when he was suddenly hit with the pain of a stiffened calf muscle.
It's a strange injury to watch unfold, simply because there's no awkward moment when a knee or an ankle bends the wrong way—instead it's just one long awkward moment. The end result is like watching someone experience the longest brain freeze in his life.
For some reason, reporters remained in the interview room for over two minutes, as Rafa squirmed in his seat and waited for the pain to subside. They were finally asked to leave after he slipped off his chair and under the table, and he resumed the Q&A about ten minutes later.
Muscle cramps are in no way lasting, and this shouldn't affect Nadal's chances in the long run. They are just momentarily debilitating and kind of awkward to watch live.
"Not to put a dampener on the story, but people cramp after matches when they're cold," realist Andy Roddick said after the episode. "It's just something that happens... It's just unfortunate it happened in front of [the press]."
G/O Media may get a commission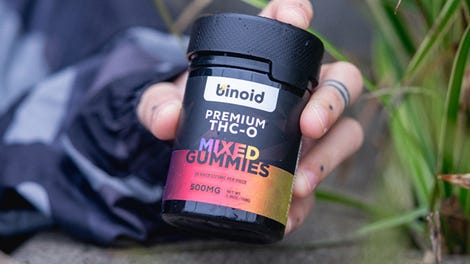 25% Off + Free Shipping
Binoid THC-O Gummies
Nadal Wins; Then Comes the Hard Part [New York Times]