Raheem Sterling is already, at just 20 years of age, a damn good player, with every chance to become great. This obviously and understandably makes him a very valuable asset, as his now official English-record transfer and new salary attest. What he isn't is £180,000 a week good. His mix of current ability and potential probably doesn't add up to £49 million. That we are talking about these figures in relation to him is mostly down to one thing: English players suck.
As was inevitable once Sterling, his agent, and Liverpool's owners and fans collectively decided to torch any possibility of an amicable conclusion to his contract negotiations, Manchester City have finally snapped up the budding English star. The deal is for an astounding £44 million initially, with £5 million in add-ons. This converts to about €69 million, which is good for the 8th-most expensive fee ever, just behind Zlatan Ibrahimović, Zinedine Zidane, and Ángel Di María, and above Kaká, Edinson Cavani, and David Luiz. On top of that, Sterling's wages are reportedly in the five-year, £180,000 per week range.
All of this puts him among a pretty insane set. Zlatan, Zidane, and Kaká are all-time great players who, when they moved in those mega-transfers, were already at the peak of their powers. Di María and Cavani were among the handful of best players at their position in the world at that point. (The odd one out here is Luiz, who, well ... he had the world's best head of hair, I guess?) Salary-wise, Sterling is now within touching distance of the £200,000 proven superstar Eden Hazard takes home. Deals like this traditionally involve players already as good as Sterling might one day become in the best case scenario.
This isn't to go down the pointless road of counting other people's money. Man City's ownership group is preposterously rich. To them, the difference between £20 million and £49 million or between £100,000 and £180,000 is practically nonexistent. They went out and got the single best English talent available. That it won't win them some imaginary value-for-money award is irrelevant in their minds.
What is interesting is the reason why Sterling commands such figures. More than the established greats with whom he's classed by his transfer fee and salary, in reality his situation is much closer to another young phenom who just made his way to Manchester—United's Memphis Depay. The Dutch winger is just a year older than Sterling, and is at least as good a prospect. (Depay has put up better stats in the much weaker and notoriously forward-friendly Dutch league for PSV, but any form of the eye test—or even the stats—tells you that the kid is the truth.) However, he was sold to United for just over £19 million, and reportedly makes £87,000 a week. It's by no means crazy to think that Sterling will develop into the better player, but that alone can't explain why a peer like Depay is valued at less than half what Sterling is.
G/O Media may get a commission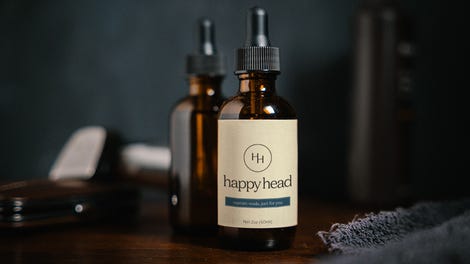 The answer to that, quite simply, is that British players aren't all that good. Because of league and continental requirements, teams across Europe (and especially those playing in the Champions League) need to have a certain number of "homegrown" players. Champions League rules, for example, mandate that of the 25 players a club must register in its roster, eight must have been trained in the club's country for at least three years between the ages of 15 and 21, and four of those must have been trained by the club itself. This puts a premium on players who qualify for either type of homegrown status.
England has an advantage on much of Europe with all the money its top league has coming in, and another one in that its teams can offer professional contracts to 16-year-olds when many other countries don't allow clubs to offer pro contracts until the age of 18. Even so, the vast majority of EPL teams' youth academies where homegrown players are trained are full of English players. The downside, as any England supporter could tell you, is that these guys rarely develop into elite players.
To compete in Europe's most prestigious competitions, you need a deep squad of the best players in the world. Overwhelmingly, these players hail from continental Europe or South America or a bunch of other places that aren't England. Thus, a player—English or otherwise—who's good enough to start for a Champions League contender and came up in England's system is more than worth his weight in gold in the EPL. Throw in the good public relations value of an honest to goodness Englishman (even if Sterling hopped the pond as a kid from Jamaica) and you have a large chunk of the infamous English transfer inflation right there.
City will go into next season short of two of their homegrown Champions League players with the departures of James Milner and Dedryck Boyata. They've been starving for new homegrown players who can improve their roster, hence the rumors that they'd overpay the overrated Jack Wilshere and the otherwise head-scratching attempt to pry away Fabian Delph from EPL bottom-feeder Aston Villa.
With Sterling they've managed to sign the best homegrown EPL player on the market, one whose career trajectory is firmly trending upward, and who will also serve as an English talisman to the Manchester faithful a little jaded at all those Spanish-speakers running around out there every Saturday. Sure, it cost them a ton, but that's the price you pay for that rarest of commodities: true English quality.