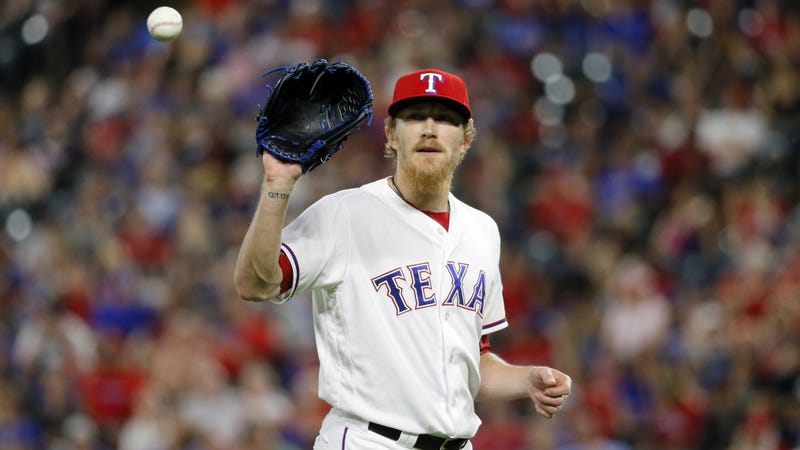 Texas Rangers pitcher Jake Diekman, who has had ulcerative colitis since he was a kid, underwent the first of several surgeries to remove his colon earlier this week. He had hoped to delay the procedure until next offseason but after a flareup over the holidays caused him to lose nearly 20 pounds in about two weeks, he visited with several doctors who all recommended surgery.
There's not a lot of precedent for athletes recovering from a proctocolectomy, which involves creating a "J-pouch" reservoir out of the small intestine to replace the colon, but the Rangers expect the 30-year-old Diekman to be out until at least the All-Star break. Diekman, who joined the team midway through 2015, posted a 3.40 ERA in 66 appearances out of the bullpen last season.
Diekman first opened up about his gastrointestinal struggles following the 2015 season and has since become increasingly involved with the Crohn's and Colitis Foundation of America, adopting "Gut It Out"—which he has tattooed on his wrist—as a sort of slogan. He'll be updating SportsDay with video diaries during his recovery. For now, it looks like the first four-hour surgery was a success.