Rashad McCants, who starred on the 2005 North Carolina championship team, comes clean about his experience at UNC—and says academics could hardly have been more of a sham. He claims he skipped classes, had his papers written for him, and that Roy Williams and the athletic department "100 percent" knew what the school was doing to keep athletes eligible.
McCants opened up to Outside The Lines yesterday, and everything he said backs up what's been reported about UNC's Department of African and Afro-American Studies over the last few years. But it's something very different to hear it coming out of a player's mouth.
Among the allegations:
McCants made the Dean's List in that championship semester of spring '05, despite never attending four of his classes. He received As in all of them.
A copy of McCants's transcript shows that in his classes outside Afro-American Studies, he received six Cs, one D and three Fs. In his Afro-American Studies courses, he received 10 As, six Bs, one C, and one D.
McCants says he was steered by academic advisors to so-called "paper classes," where attendance wasn't necessary and his entire grade would be based on a single term paper at the end of the semester. He says tutors provided by the basketball program would simply write his papers for him.
In 2005, basketball players accounted for 15 enrollments in Afro-American Studies.
"I thought it was a part of the college experience, just like He Got Game or Blue Chips," McCants said. "When you get to college, you don't go to class, you don't do nothing, you just show up and play. That's exactly how it was.

"I think that was the tradition of college basketball, or college, period, any sport. You're not there to get an education, though they tell you that. You're there to make revenue for the college. You're there to put fans in the seats. You're there to bring prestige to the university by winning games."
G/O Media may get a commission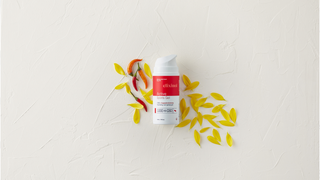 It's not as if UNC didn't know this was going on. In 2006, the New York Times published an investigation of Auburn's independent-study programs, which similarly kept athletes ineligible without requiring coursework. In response, UNC undertook a review of its own athletes' classes, including, specifically, a look at the Afro-American Studies department.
In 2007, the committee in charge of investigating declared that "No sense exists of a current problem." The program continued disproportionately enrolling athletes for another four years, over which time an internal investigation would later discover 54 classes that were shady as hell.
The NCAA has declined to sanction UNC, and never even contacted faculty whistleblower Mary Willingham, saying the issues were in the field of academics instead of athletics. (Also unsaid: if the NCAA decided to care about no-show classes, there isn't a can opener big enough for all those worms.) But by all means, continue saying athletes shouldn't be paid because they're in college to learn.