Every morning, the fine folks at Sports Radio Interviews sift through the a.m. drive-time chatter to bring you the best interviews with coaches, players, and personalities across the sports landscape. Today: Hey, Edwards wasn't the one who took a dive.
Ray Edwards joined KFAN in Minneapolis with the Common Man to talk about what happened in his last fight, what goes through his mind during these fights against guys that he knows he should be able to beat and what he makes of his competition.
What happened in his last fight:
"There's nothing I can do about it. The guy I was originally supposed to fight backed out before the weigh-ins and they didn't want to cancel my fight so they said they had to find some guy the night before. That's what I woke up to, the guy I fought in the ring."
What goes through his mind during these fights against lower level competition:
"Seek and destroy. I'm not worried about any guy I get in the ring with, period. I used to get only one week to prepare for an opponent of many talents playing an NFL offense. You're giving me four or eight weeks to study for a guy that is the only person I have to worry about? Seek and destroy."
G/O Media may get a commission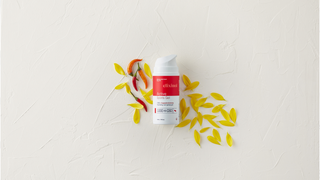 If you can't beat Van Goodman then you better sign with Atlanta again or something like that:
"It's funny. Everybody keeps talking about doing this and doing that. Everybody has wanted to see me fail my whole life. I don't care about what you have to say, I don't care what ESPN has to say I don't care about Inside Edition, I don't care what nobody has to say. At the end of the day, if you want some, come get some. I don't care who you are. (Host: I'm on your side.) You're telling me if I can't win then I need to go back to football. (Host: Well because if you're going to be the heavyweight champion of the world then you have to beat Van Goodman.) Oh I'm not worried about that. If I was worried about that then I wouldn't be sitting here right now doing this interview."
This post, written by Chris Fedor, appears courtesy of Sports Radio Interviews. For the complete highlights of the interview, as well as audio, click here.
More from Sports Radio Interviews
• Buster Posey doesn't want to be Derek Jeter.
• Brandon Weeden thinks he's in for better times in year two.
• Jimmie Johnson admits Danica Patrick might have had something to do with the Daytona 500 TV ratings.