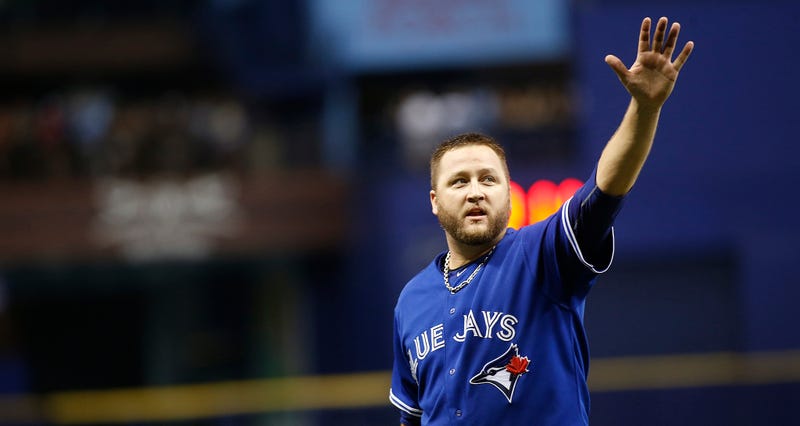 The Rays haven't had a great season. They'll finish with a losing record, even after they most likely beat the Blue Jays today. Remarkably, Tampa Bay went the first 161 games never hitting a grand slam, despite 142 plate appearances with the bases loaded. That changed today when Joey Butler went deep off of Mark Buehrle to end the drought in the last game of the Rays season. This was a solid revenge job against Buehrle, who pitched a perfect game against the Rays in 2009.
Speaking of Buehrle, he has most likely pitched for the last time after giving up nine in the first inning. He was reportedly supposed to pitch two innings today, then peace out so he could get to 200 innings pitched for the 15th consecutive year. Cruelly, he was pulled only two outs into the game on account of he got rocked.
Unfortunately for the Jays, they needed to win the game and have Kansas City lose to guarantee the best record in the American League, so their failed nostalgia trip did cost them.
Photo via Getty