This became news a few days ago—the Friday evening before the Super Bowl, to be exact. Because of that timing, we can only assume the Redskins didn't want anyone to notice. Don't let them get away with it.
Last week, Travis Waldron at ThinkProgress published a thorough examination of Dan Snyder's efforts to maintain the Redskins name in the face of growing controversy. The PR offensive has led to a number of embarassments, and we've already known one of the men behind it was Lanny Davis, a Washington crisis management whore with a history of defending the indefensible. Waldron discovered that some other big names were consulting the Redskins on how best to duck and deflect criticism:
Ari Fleischer, former Bush White House press secretary and now head of consulting firm Ari Fleischer Sports Communications.
George Allen, former governor and senator whose 2006 reelection campaign was derailed when he was caught on camera calling an opponent's supporter a "macaca." Allen too runs a consulting firm.
Frank Luntz, the legendary GOP strategist who rebranded "global warming" to "climate change" and coined the "government takeover" narrative for Obamacare. Luntz, though studies and focus groups, helped the NHL craft its public message during the last lockout.
G/O Media may get a commission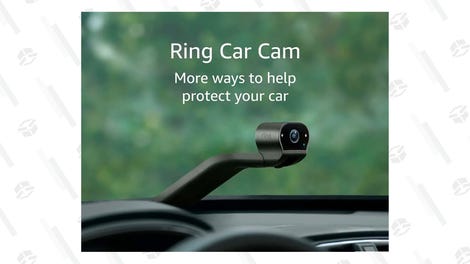 Davis, Fleischer, Allen, Luntz. The very fact that the Redskins have called in these Four Horsefuckers of the Apocalypse is telling. When you require the most hated men in Washington to defend the team name, it's clearly in trouble.
(They're not just some disassociated figureheads; they've got their boots on the ground dealing with day-to-day matters. Waldron obtained emails showing the consultants discussing his requests for comment for his article. "No need to answer any more questions or waste any more time with this outfit," Ari Fleischer wrote in an internal email.
(How did Waldron get the emails? He says they were sent in error—the entire reply chain was attached to the official statement he eventually received.)
Waldron asked the Redskins if the consultants were being paid for their services. PR lapdog Tony Wyllie told Waldron over the phone:
"Lanny is working with us. These other guys, they're not working with us. ...They're not officially hired on."
The ThinkProgess story, with Wyllie's denial, was published Thursday morning. Late on Friday—at 5:15 p.m., to be exact, Wyllie sent him another email:
"When I told you that the team we're assembling to demonstrate why there is so much support for the Redskins name was not being compensated, I made a fundamental mistake — I did not check. I was wrong and they are being compensated."
This is—well, it's straight out of the Redskins PR playbook. Lie, whether through malice or incompetence, for the statement that makes it into the big story. Then quietly correct yourself just as everyone's going home for the biggest football weekend of the year and hope no one notices.
The question now becomes: Are the Redskins more evil or stupid? We've reached out to Tony Wyllie for comment.
The Epic Battle To Save The Most Offensive Team Name In Professional Sports [ThinkProgress]
Redskins Paying Team Of Republican Advisers For Advice On Name Controversy [ThinkProgress]