This morning, Sports Illustrated published a lengthy and unflinching takedown of the UCLA basketball team under Ben Howland. But whereas Howland comes across as overwhelmed and ineffective, the undisputed villain of the piece is Reeves Nelson. Writer George Dohrmann goes through a litany of incidents involving Nelson, who would eventually be dismissed from the Bruins during his junior year.
This evening, a Los Angeles law firm representing Nelson sent a letter to John Huey, the editor-in-chief of Sports Illustrated, calling the article "false and defamatory" and demanding a published retraction as well as asking Dohrmann to reveal his sources. That letter can be found below.
Attorney Keith A. Fink of Fink & Steinberg lists seven separate incidents cited by Dohrmann, including fights with two teammates, intentionally injuring four others, and urinating on roommate Tyler Honeycutt's clothes.
Every single one of Dohrmann's accusations and claims about Nelson set forth above is categorically false. What sources, if any, fed him this vicious and defamatory nonsense? Dohrmann fails to identify any of these sources in his article, although he claims to have spoken to "more than a dozen players and staff members from the past four Bruins teams." If Dohrmann bothered to speak with any of Nelson's claimed "victims" (as he repeatedly refers to them in this screed), he would learn that none of these events ever happened.
G/O Media may get a commission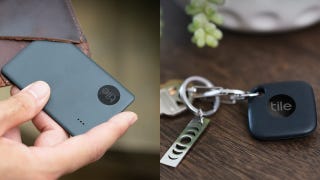 Up to 35% off
Tile Item Trackers
In Dohrmann's story, following the list of transgressions, he writes that "Nelson confirmed all these incidents to SI," and attributes the following quote to Nelson:
"On all that stuff, I have no trouble admitting that I lost control of my emotions sometimes. I take responsibility for my actions. I'm really just trying to learn from the mistakes I made on all levels."
Nelson's lawyer takes issue with this connection.
Nelson did not confirm any of these alleged incidents to Dohrmann nor to anyone else at Sports Illustrated. He did not confirm any of these alleged incidents to Dohrmann because Dohrmann never asked Nelson about them during their one extremely brief telephone call. Dohrmann never asked him about his alleged bullying, or the urinating story, or the purported fight between Nelson and Gordon which left Gordon with a black eye. Nelson's statements quoted by Dohrmann in the article were made in reference to the reasons behind his dismissal from the team.
Fink closes by calling for an immediate retraction, and calls on Sports Illustrated to identify Dohrmann's sources that "fed him these falsehoods." That's unlikely, but this letter wasn't written with the expectation that SI would comply. Rather, it's a standard-issue way for Nelson to publicly dispute his role in Dohrmann's story now, and lay the groundwork for potential legal action later.