This whole situation is pretty nutty, so we're going to have to get into this. The short version is, referees getting calls right is good, but not after they've already made a wrong call and definitely not when it's thanks to an assistant doing something he shouldn't.
In a league match pitting Vélez against Arsenal de Sarandí in Argentina, referee Germán Delfino witnessed a clash in the box as a Vélez and an Arsenal player met an incoming cross. Once the two men hit the ground, Delfino adjudged that Arsenal defender Daniel Rosero had committed a handball, gifting Vélez a penalty and earning Rosero his second yellow card.
However, before Vélez could take the penalty, the ref strolled over, picked up the ball, and signaled to the bench for Rosero to come back on the pitch. Apparently, one of Delfino's assistants saw a replay of the incident on a screen in the stadium and realized Rosero did not handle the ball; it was actually Vélez's Mariano Pavone's hand. Trying to make things right, Delfino cancelled the penalty and Rosero retook his place on the field.
While the amended call was correct—Rosero didn't touch the ball with his hand—you can't go changing calls you've already made. And video replay isn't even allowed, per FIFA's rules, so the way they came about making the right call was wrong.
Delfino admitted as much in a TV interview immediately following the match (video here in Spanish): "The procedure was very sloppy and it is a mistake that can not happen again. I am responsible and it is unusual, because it has never happened to me before in my many years."
G/O Media may get a commission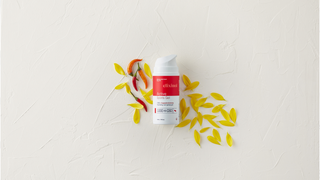 Vélez went on to win 2-1, scoring the go-ahead goal on another penalty call that was upheld. The Arsenal player responsible for giving up the spot kick? Daniel Rosero, who, because of his action, was again sent off, this time for good.
[Antena 2]