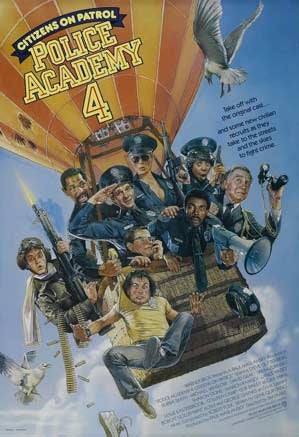 To keep the comments as fresh and outstanding as they've been up to this point, we've commissioned Commenting Guru Rob Iracane, co-editor of Walk Off Walk, to write a bi-weekly Comment Ombudsman column. It runs every other week. This is that week.
Mr. Iracane is the guy who approves and deletes comments around here, and the fellow to whom you should address any comment account requests, and he will explore issues involved in commenting, what makes a great comment thread, what's working, what isn't, answer your questions, so on. We want the place to continue to be as much fun as it is every day, and it's not an execution thread like our friends at Gawker do. We like to be inclusive here, because if we're not, we'd be forced to rely on our own wit and knowledge, and that's a scary thought indeed.
So here's this week's column, the next installment of Rejected Commenter Theater, after the jump. Of course, don't be afraid to let him have it in the comments.
It's the fourth edition of Deadspin commenters' favorite feature, Rejected Commenter Theater! Deadspin readers need to try out to become full-fledged commenters, and I'm the one who approves and rejects them. I'll take the worst audition comments from the past few weeks and put them together in a short column so we can all point and laugh at how horrid some people's senses of humor are. They're not as funny as me! I find that amusing! Here we go:
Last month, Rick posted a YouTube video and wrote about how Charles Barkley was going to stop gambling. First of all, Charles Barkley is full of shit. Secondly, pending commenter BROWNBANDITO felt the urge to pipe in about Sir Charles:
WELL SAID, WHO YOU LIKE TONIGHT? DAM ERNIE NICE SET UP THATS WHAT HOMIES ARE FOR. ANYWAYZ C'MON CHARLES YOU KNOW WE DONT BELIEVE YOU.....YOUR STILL EATING THEM DOUBLE CHEESE BURGERS, TALKEN BOUT IM GONNA LOOSE WEIGHT.MAN JUST BE YOURSELF GAMBLE,PIGOUT,PUNCH PEOPLE IN THEIR FACES.THATS CHARLES THAT MADE YOU CHARLES........THATS THE CHARLES I LOVE. WE DONT NEED NO EXPLAINATION.JUST TAKE CARE OF YOURS AND YOUR FAM ..........AY YAH YAI MI GORDITO TIME FOR ANOTHER CHALUPA
Well damn, looks like BROWNBANDITO was quite the prognosticator. He totally called Charles Barkley out well before his latest indiscretion. I'm sorry I banned you so quickly, you crazy caps-lock-usin' sonofabitch. Let that be a lesson, future commenters. Don't use ALL CAPS when typing out a comment. It makes you sound crazy, like Jose Offerman-level crazy.
A couple weeks ago, contributor Pete Croatto gave us a a smart investigation into Prince Fielder's vegetarianism. Mr. Croatto presented the issues using well-researched facts and shared some interesting ideas on the benefits of vegetarianism. Which, of course, prompted the animal-loving PETA freaks to come out of the closet and attempt to post wacky comments. Commenter PhatP shares his/her ideas as such:
Vegetarians and vegans live much longer healthier lives than do meat eaters according to every major study done. You do not need to eat dead animals to be strong, healthy or happy. I've been vegan for almost 20 years and I can attest to not needing to eat animal flesh or drink animal milk.

Look it up...Meat consumption is the number one cause of global warming, polluter of the worlds water supply, the cause of the worlds grain shortage (and not bio fuels,look it up)
and the cause of over 40 billion land animals a year being slaughtered for trivial reasons.
That's actually one of the least wacky comments posted on the topic, but still, I am offended that PhatP thinks the full rack of sauce-slathered St. Louis ribs I consumed for dinner tonight came from a porker that was 'slaughtered for trivial reasons.' I hope PhatP was not offended that he/she was rejected for entirely consequential reasons.
Another unfortunate topic that brings out the crazies is the upcoming Presidential election. Deadspin columnist Big Daddy Drew contributed a thoughtful piece regarding Barack Obama, Tiger Woods, and the late Tim Russert. Yes, I was surprised that Big Daddy Balls wrote a thoughtful Balls Deep column. No, I was not surprised that the mere mention of 'Barack Obama' brought out some nutty folks. Here's LeonardBunting:
Your right, Obama does represent a historical moment of change..its called socialism. Matthew Noll Indianapolis, IN Matthew.Noll@gmail.com
Well, LeonardBunting né Matthew Noll of Indianapolis, Indiana, if you're going to post a grammatically incorrect and wildly off-the-mark political comment, try not to sign it with your real name and email address. Folks, if you're going to contact Matthew, let's be on our best behaviors and use some discretion. Only serious emails, please. Commenter flygirlinmydreams takes the political message a little bit further and gets a little personal:
Will only younger voters accept a candidate's wife changing her image during the middle of a public campaign? We elders aren't that easy! She can look, act, speak as "darlingly" as possible, but I live by, "a leopard doesn't change her/his spots" because 99.99% of all times, it's been accurate. Convince me otherwise?
Fat chance we'll be able to convince you otherwise, flygirl. This is a humorous sports blog. We make dick jokes. Go back to TownHall.com.
Of course, not every rejected comment is of a political nature. Take WallaceCachifa's sole comment from last week:
Been reading Deadspin for about 4 months...what the hell does DUAN mean?
If you don't already know, you don't want to know. Forget it, Jake. It's ChinaDUAN.
These commenters, however, would never stick their noses somewhere they didn't belong because they earned Comments of the Fortnight:
•Re: Bill Conlin's latest racially-insensitive comments
Arriaga_II: He was referring to Vineland's "World Famous Micks, Spicks & Zips Blueberry Harvest Festival" June 11-16.
•Re: The Nets' wacky free gas promotion
UkraineNotWeak: Most people in Brooklyn get free gas via the siphon hose.
•Re: The endorsements on Stefan Fatsis' new book
Will Leitch: Ha. Sorry. You might have heard, Buzz gets me flustered.
Thanks, Will, for the opportunity to write the combudsman columns and best wishes at New York magazine. I promise I won't ban you.