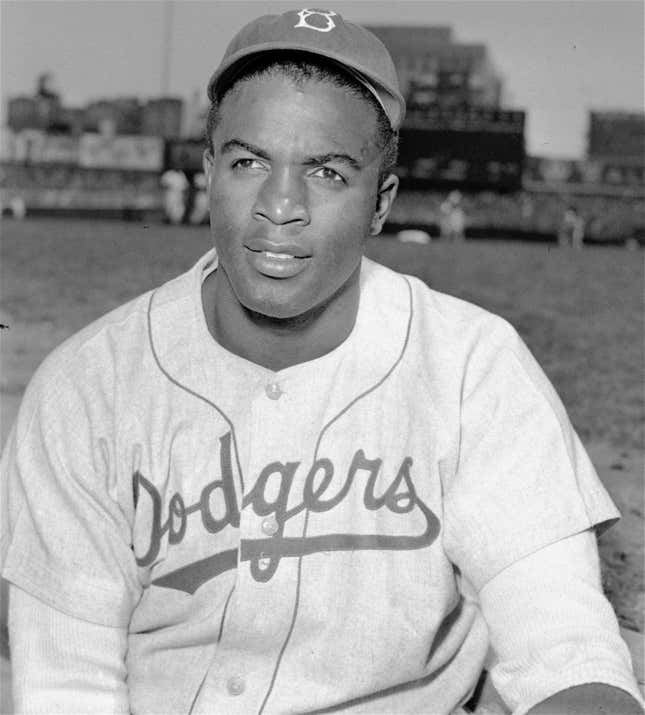 As we prepare for Jackie Robinson Day in baseball on Sunday — the Cardinals, among other teams, are considering having every player wear No. 42, which gives us the unique opportunity of seeing David Eckstein and Brad Thompson pay tribute to Jackie — we thought we would provide our own tribute to a great man with a few little-known facts we dug up on Mr. Robinson.

Josh Donaldson, what was that flare up with Tim Anderson?
• After his career was over, Jackie wrote a nationally syndicated newspaper column, in which he criticized Martin Luther King for his stance on the Vietnam War.
• He actively campaigned for Richard Nixon over John F. Kennedy in the 1960 Presidential Election. He later admitted regretting this decision.
• In high school, he briefly played on an All-Star team with Ted Williams, whom we have a feeling didn't like that all that much, at the time, anyway.
• He served as vice president of Chock Full O' Nuts.
• His wife, a nurse, didn't like sports.
• His last public appearance was to throw out the first pitch at the 1972 World Series in Cincinnati.
For all the public posturing from Major League Baseball — a game that knows it has lost a large segment of the black community — it's pretty impossible not to respect Jackie Robinson, as a man and as an auger of change, and salute him this Sunday.
Jackie Robinson [Gale Group]