It didn't come entirely as a surprise when the Bills released Fred Jackson on Sunday. Preseason rosters had be cut down by Tuesday, and the NFL's oldest running back didn't figure to pick up a lot of touches behind newly-acquired LeSean McCoy. Still, over his nine-year career in Buffalo Fred Jackson became an institution, and everybody just sort of figured he would retire there.
But according to the Buffalo News's Tim Graham, Jackson was cut after Bills GM Doug Whaley "went rogue," and seemingly defied the rest of the front office:
And in comments Monday night, Jackson directed a bit of venom towards Whaley:
G/O Media may get a commission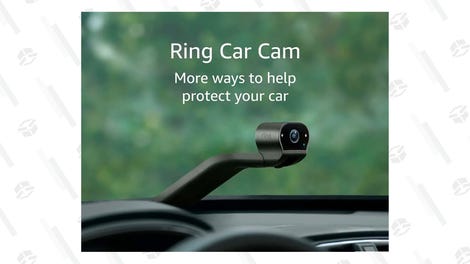 While it's not clear who Whaley went rogue from exactly, by his telling it wasn't the Bills' owners. Via ESPN:
"We also let everybody know that everybody was on board. Reluctantly, because of the magnitude of this player and what he means, not only to the Buffalo Bills, but to the community of Buffalo — him and his family. So we talked to [owners] Terry [Pegula] and Kim [Pegula] and conversed with them and decided that this was the best time to make that decision."
As the Bills' general manager for the past two seasons, Whaley makes final decisions about the 53-man roster. A decision to cut Jackson is well within his purview, but also something that probably should have been run up the flag pole (especially because five months ago Whaley said "We want to set a precedent that we retain our own and we have them retire as Buffalo Bills. I think that's a sentiment we're trying to show the players on our roster now.")
The Bills front office is also structured a bit differently than most, with Rex Ryan reporting directly to owner Terry Pegula. At the press conference announcing Ryan's hiring, Pegula described a collaborative decisionmaking process that includes all voices. Via ESPN:
"Rex, [president] Russ [Brandon] and [general manager] Doug [Whaley] will report to Kim [Pegula] and myself and that's the way we're going to have it moving forward," Terry Pegula said. "I believe in everyone. ... I think I've said this in the past: My style of business is that no one should be afraid to say anything so we will welcome input from anybody; the coach, the GM, the president, myself, Kim and that's how we're going to move forward.

"You should never be afraid to say anything. I don't care if it's sports or other business."

Whaley will retain control of the 53-man roster, with Ryan having control over the 46-man game-day roster and his coaching staff.
If we are to believe all the reports here, it seems likely that Whaley consulted with the Pegulas on cutting Jackson, but not Ryan or Brandon. It's not an unforgivable sin—especially since Jackson wasn't a particularly good player at this stage in his career—but could signal further down tension down the road between him and Ryan, who wielded a lot of power with the Jets.
---
E-mail: kevin.draper@deadspin.com | PGP key + fingerprint | DM: @kevinmdraper | Photo via Getty