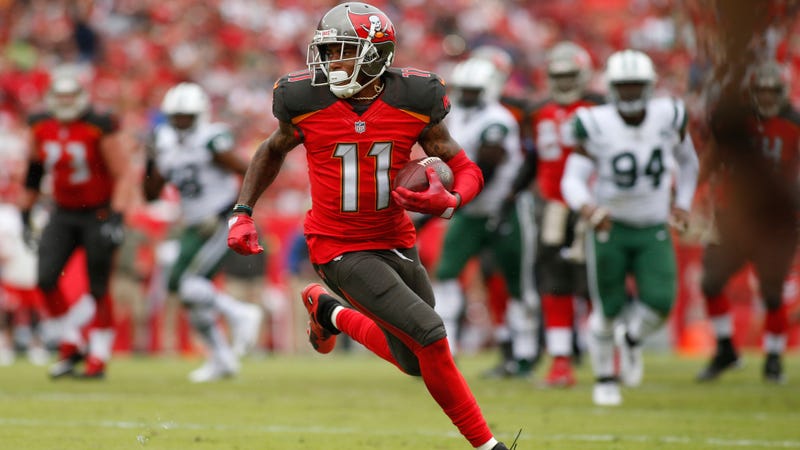 A car registered to Buccaneers wide receiver DeSean Jackson was found abandoned on Sunday night in Tampa, Fla., according to a police report reviewed by NFL.com. The car, a Chevrolet Silverado, at some point struck a tree, and inside police found a misdemeanor-level amount of marijuana and two legal hollow-point bullets.
NFL.com also quoted an anonymous police source, who said that Jackson gave officers a name for the driver but "declined to assist officers in getting the driver back to the scene." One of Jackson's reps gave the following statement:
"It was a friend of DeSean's who borrowed his car while he was out of town," Denise White, a representative for Jackson, said. "None of what was in the car was his obviously. He's dealing with the person that was using it without his knowledge privately. The incident is being handled."

The Bucs have said that they are aware of the police report. Jackson was out with an ankle injury for the team's Sunday loss to the Panthers.