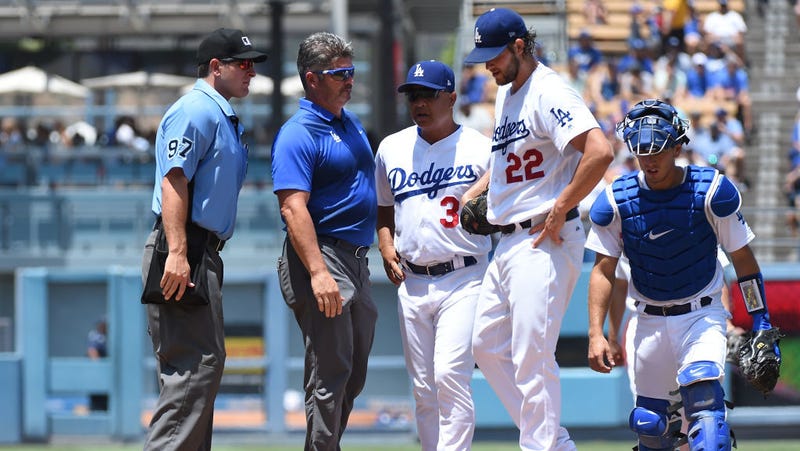 Clayton Kershaw, who went on the 10-day DL yesterday after being pulled from his start against the Braves after two innings with lower-back tightness, could be out of action for more than a month.
So says Ken Rosenthal, who reports that Kershaw could be out four to six weeks, but will get a second opinion:
Kershaw missed two months last season with a herniated disk in his back, but Dodgers manager Dave Roberts said yesterday his first impression is that this back issue "is muscular and unrelated to the herniated disk."

Kershaw is having a typically dominant season, posting a 205 ERA+ in 21 games, and now he joins a long list of other Dodgers on the DL, including his rotation-mate Brandon McCarthy, who landed on the DL yesterday with a blister.
The Dodgers have the luxury of a 10.5-game lead in the NL West and have looked invincible, excluding a pair of losses this weekend. A six-week absence would bring Kershaw back around Labor Day, which could allow him a handful of starts before the start of the postseason.