We didn't think it was possible for the Sacramento Kings to become a bigger mess than they already are, and yet here's a new report from Yahoo's Adrian Wojnarowski, which pulls back the curtain on a spectacularly broken franchise.
According to Woj, the Kings are now trying to heal the George Karl-DeMarcus Cousins-Vivek Ranadive schism by poaching Kentucky head basketball coach John Calipari and making him both the team's head coach and GM. The idea here is to have Calipari, who coached Cousins for a season at Kentucky, convince the big man to stay with Sacramento despite George Karl's attempts to have him run out of town.
That's a pretty bold plan, but then what the hell happens to George Karl, who still has a multi-year contract and would be owed almost $10 million if the Kings fired him right now?

Sacramento ownership, dismayed over Karl's fractured relationship with Cousins, has had lawyers studying Karl's contract, trying to determine if there's a way to terminate him for "cause," and free themselves of the three years, nearly $10 million left guaranteed on his deal, league sources told Yahoo Sports. If the Kings cannot convince Calipari to come to Sacramento – or never make a formal offer – Karl could simply remain as coach.
And what about Vlade Divac, who was hired just two months ago and has since been directing the team's basketball opreations?
Most believed Ranadive had hired Divac in a ceremonial position, but the owner quickly decided to usurp general manager Pete D'Alessandro's authority to place Divac in charge.

D'Alessandro left the Kings for a front-office job with the Denver Nuggets two weeks ago. Around the draft, several front-office executives and player agents expressed frustration about dealing with Divac on instances involving the trading and drafting of players. Divac is largely unfamiliar with the collective bargaining and salary-cap rules, causing him to struggle with grasping the machinations of negotiating and completing deals.
G/O Media may get a commission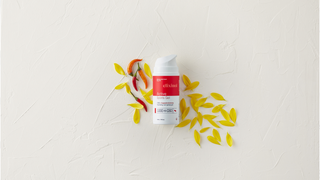 So Vivek Ranadive hired a coach who immediately went to work trying to chase off the team's only star player and a GM who was hastily thrust into his position and apparently has no idea how to do his job. Now, his plan is to fix both of these mistakes is to throw piles of money at John Calipari of all people, who will come in and be buddies with Boogie Cousins while Karl and Divac get tossed into the ocean. And that's just the topline story—Woj's gossipy report, which is definitely worth reading in full, has all sort of other ridiculous details like random NBA officials begging Ranadive to stop running his team like a small child hepped up on goofballs. This team is amazing.
Update: Coach Cal weighs in:
[Yahoo]