New York Mets closer Jeurys Familia was reportedly arrested Monday for domestic violence in Bergen County, New Jersey.
The Record of North Jersey obtained a complaint from the Fort Lee Municipal Court in which a "Jeurys F Mojica" who shares a birthdate with the Mets closer is described as "knowingly or recklessly [causing] bodily injury to another. Upon the observation of visible injuries, specifically a scratch to the chest and bruise to the right check to the victim."
The Record confirmed that the Mets closer uses the name "Jeurys Familia Mojica" on what appears to be his Facebook account.
The Fort Lee police department said the public information officer was out Tuesday when reached by Deadspin. The Fort Lee Municipal Court referred a request for information on the arrest back to the police department.
The Mets released a short statement Tuesday: "The matter was brought to our attention and we are monitoring the situation."
G/O Media may get a commission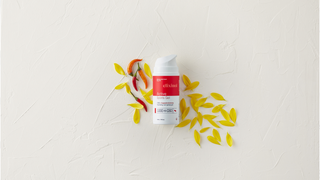 Familia recently appeared in an anti–domestic violence campaign called #NotAFan:
The campaign describes itself as such:

#NotAFan is a public awareness campaign focused on empowering fans to take a stand against domestic violence. The video features New York Mets star closer, Jeurys Familia,

Be a baseball fan, a Mets fan, but #NotAFan of DOMESTIC VIOLENCE.

PURPLE. WEAR IT. SHARE IT.
The Mets signed former franchise favorite Jose Reyes in 2015 following his suspension for allegedly choking his wife in Hawaii. Charges were dropped against Reyes due to lack of cooperation from the alleged victim.
MLB did not immediately return a request for comment regarding Jeurys Familia.
Update (6:25 p.m.): MLB sent out a one-line statement: "We are aware and investigating the facts."