Six months after being fired as the head coach for the UConn men's basketball team, Kevin Ollie was handed an unethical conduct charge, among other violations, by the NCAA which could lead to a major show-cause penalty, according to a report from Myron Medcalf of ESPN. 

Per the report:
Per the initial notice of allegations, Ollie was charged with multiple violations (providing unfair recruiting benefits, exceeding limits on practice times, failing to promote an atmosphere of compliance, failing to monitor players' outside workouts) that would all fall under a coaching responsibility violation.

Ollie is specifically accused of arranging a five-star recruit's phone calls with Allen and Gay; having impermissible contact with a recruit; providing impermissible meals to a pair of recruits during unofficial visits; shooting with a recruit during an unofficial visit; failing to monitor [Derek] Hamilton, who the NCAA alleged violated rules by training UConn players on campus and near his home in Atlanta; and giving Hamilton tickets to a UConn-South Florida football game, an NCAA violation because Hamilton's son was a recruitable prospect at the time, per the NCAA.

The most significant allegation is that Ollie told investigators misleading or false information about the oh-so-damning charges of talking to a former college teammate, Ray Allen, which ESPN reported "multiple witnesses have refuted" the charge that it was premeditated, and allowing his friend, Derek Hamilton, to run a shootaround.
These charges stem from former UConn assistant Glen Miller who has been feeding the NCAA all the information about these alleged violations by Ollie and other staff members. However, Danny Griffin, the team's former director of player development and a friend of Ollie's, refutes Miller's credibility and claims that the key witness is only seeking revenge against Ollie for "ruining his life" when he fired him.
G/O Media may get a commission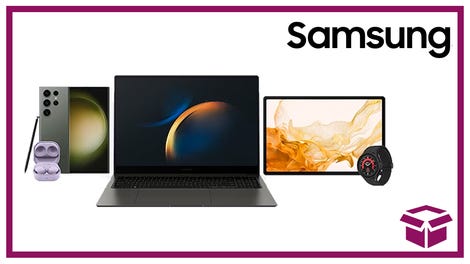 24 hour deals
Discover Samsung - Daily Deal
The university will not be held responsible for any of the allegations, supposedly because of firing Ollie "for cause" back in March, even though the reasoning behind the termination was only vaguely connected to what was then only an NCAA investigation into UConn's recruiting. In an official statement, the school kissed-up to the NCAA, stating the findings were consistent with what UConn suspected in the first place, and believed it made "difficult yet appropriate decisions intended to protect the accountability, integrity, and success of our athletic program now and well into the future." This, of course, is coming from the program that supported former coach Jim Calhoun NCAA suspended him for three days on the basis of recruiting violations.
Ollie is still waiting for arbitration hearings in his fight for the remaining $10 million owed to him from his contract, and has consistently denied any intentional wrongdoing at UConn. In the six seasons as head coach for the Huskies, Ollie racked up a record of 127-79 and a national championship in 2014. Over the last two seasons, however, he only managed to get a combined 30-35 record. It wouldn't have come as a surprise to anyone if the program decided to part ways with Ollie then, given its reputation, but the timing of UConn's allegations, combined with the recent one from the NCAA, lead Ollie's lawyer to believe the two are kind of working in tandem.
"Coach Kevin Ollie is credited with restoring integrity to the UConn men's basketball program and promoting an atmosphere of compliance with NCAA rules following a period that included the team's suspension from tournament play," Parenteau said. "Under Ollie's leadership, the men's basketball program has had among the highest scores in the nation for academic performance. A complete turnaround.

"Coach Ollie strongly disputes the details of the allegations made in the NCAA's notice and is disappointed that the NCAA has chosen to align itself with the University of Connecticut in the pending arbitration. Coach Ollie denies engaging in any conduct that would constitute non-compliance with NCAA rules and regulations and looks forward to defending himself and restoring his reputation."
Ollie has 90 days to respond to the allegations before the process continues.