The Milwaukee Journal Sentinel went long this weekend on the death of Dennis Munson, a 24-year-old kickboxer who in March collapsed in the ring following his first amateur bout and died hours later. It's a harrowing read that catalogues a litany of errors that started well before the fight and continued during and after it with the referee, ringside doctor, and cornermen all making avoidable mistakes. It has also led to scrutiny of Duke Roufus, head of one of the top fight camps in mixed martial arts, whose charges include a current UFC champion.
The problems started with the weigh-ins. Cutting weight is widespread in all combat sports, because it's advantageous for fighters to compete in the lowest weight class possible, where they will be bigger, taller, and stronger than their opponents. Cutting weight is a practice in self-starvation and dehydration. It is dangerous, not only leaving the fighter weak but making him or her much more vulnerable to brain trauma.
If this had been an MMA event, Munson would have been competing in less dangerous conditions. But it was a kickboxing event, held under looser regulatory standards, and per the Journal Sentinel, that almost certainly played a role in what happened:
In Wisconsin, mixed martial arts joined boxing as sports regulated by the state in 2010, but the similar sport of kickboxing was among those left out of the state law. UFC promoters require such sanctioning in states where its fighters perform, and the move was intended to lure the events here.

So on the night Munson stepped into the ring for the first time, there was no state commissioner or inspectors and no second ringside doctor. Munson and the other kickboxers had not received full physicals by a doctor, which would have been required for an MMA bout.


They weighed in on the morning of the bout, giving them only hours to replenish weight lost to fight in a lighter class. It is a less expensive option for the promoter because officials don't need to be paid to be there the day before.

But the state views that approach as more dangerous. In MMA matches in Wisconsin, officials require weigh-ins to be done the day before a fight. That allows more time for fluids to be replenished including around the brain, where they increase protection from blows.
G/O Media may get a commission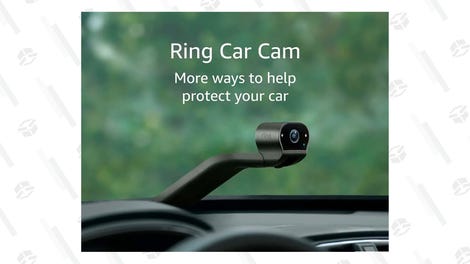 Footage of the six-minute bout, shown above, is terrifying, and is analyzed by New Jersey Athletic Commission officials who note multiple points when the fight should've been stopped. Munson starts off quickly and surely, but at the end of the first bell quickly regresses; we are watching a man on legs so wobbly he can barely stand, let alone defend himself from his opponent's head blows. Ringside doctor Carlos Feliciano and referee Al Wichgers neglect to even acknowledge that Munson is out on his feet even before he takes much damage. Munson's cornerman Scott Cushman, top striking instructor at Roufusport, has to hold Munson up between rounds. Munson's day-to-day kickboxing coach Joe Nichols, also in his corner, fails to act. After the third and final round, Cushman holds a seated Munson up by the shoulders and neck and slaps him in the face in an effort to wake him up. Then Munson collapses onto the mat.
Even after Munson collapsed, care was delayed by a disagreement over treatment, hang-ups exiting the building and confusion about ambulance care. Skilled paramedics were waved off and Munson was taken to a nearby regular hospital, instead of Milwaukee's Level One trauma center.

"From A to Z, I can't tell you what was done right here," said Michael Schwartz, a veteran ringside doctor from Connecticut. "People have to recognize you can't take shortcuts on this. People die."
Munson was declared dead shortly after midnight. Here's his autopsy. It was declared that he succumbed to blunt force injuries of the head.
Part of what's troubling here is that Munson wasn't fighting at the far fringe of the sport. Munson fought out of Roufusport, the famed Milwaukee MMA gym started by Jeffrey "Duke" Roufus, perhaps most well-known for being home to Anthony Pettis, current UFC lightweight champion. Roufusport put on the event and hired each of the match officials, and, according to the Journal Sentinel's reporting, it was their cheapness that led directly to a lot of the problems with the event—the same-day weigh-ins, for example.
Since the piece was published, former Roufusport fighters have come forward to blast the gym. Rose Namajunas, a UFC fighter and contestant on this season of The Ultimate Fighter, took to social media.
Soon after Namajunas posted the photo, others came forward about Cushman and Roufus:
Here is longtime Roufusport fighter and coach Jamie Sromalla talking about her experiences at the gym, which are horrifying, including Roufus once soccer-kicking her in the face when she was down:
And here's longtime UFC fighter Eric Schafer calling Roufus "one of the worst people" he's ever met:
There are more stories. What all these fighters are describing is an environment of abuse and neglect, an environment that has led Roufusport to lead all major fight camps in rate of injury. Namajunas was of course blasted by bad people on this mixedmartialarts.com thread, but defended herself in a post of her own:
My motives are for preventing another death. I knew they are hard on us and I grew up with sexual abuse and molestation all my life so what I dealt with at the time was nothing compared to that. But after seeing the video and learning more about this situation yes it takes a death to say something. Hopefully it can prevent it in the future
Roufusport disbanded their kickboxing team this summer, but cited financial reasons, not Munson's death.