Phil Savage may have been a lousy NFL general manager—the former Browns GM traded up for Brady Quinn and replied to a fan email with "Go root for Buffalo-f#@* you,"—but he does have some pretty good Lane Kiffin goss.
Savage recently co-authored a book with writer Ray Glier that focuses on his past eight years working as a radio commentator for Alabama. The full book isn't out until August, but AL.com, who obtained an advanced copy, published a recap covering some of the more interesting tidbits, including the detail that Kiffin was dealt his "ass-chewing" from head coach Nick Saban after calling Alabama players "dumb" on his headset.
The moment is one to be cherished and remembered, passed down to the next generation when Kiffin is a greying, smirking 70-year-old coach at some ACC school that's just about to turn the corner. It came in the final moments of Alabama's 38-10 victory over Western Kentucky, just after the Hilltoppers scored on a 24-yard pass following a Crimson Tide fumble. Despite the comfortable lead, Saban laid into Kiffin, snatching off his own headset and reaming him for a full 20 seconds.
After their sideline discussion (Saban defined it as an "ass-chewing" after the game) neither side really spoke much about what led Saban to lose his shit on his soon-to-be former offensive coordinator, even after Kiffin cut ties with Alabama and booked it for Florida Atlantic. Fairly consistent reports of the two butting heads, Saban's knack for coming off as a psycho perfectionist, and the fact that Alabama steamrolled its way through the regular season helped the incident recede, having been chalked up to a rocky relationship and a happenstance fumble.
G/O Media may get a commission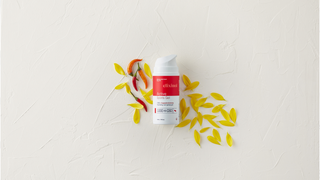 According to Savage, this is not the case. In his book, Savage writes that Saban flipped out after the fumble not because the fumble occurred, but because after the play happened, Kiffin said into his headset, for all Alabama coaches to hear, "dumb players make dumb plays." The comment, coupled with the ensuing Western Kentucky score (and what appears to be some pushback from Kiffin), led to Kiffin being dressed down:
Savage writes that Kiffin said into his headset "dumb players make dumb plays," which all the Crimson Tide coaches heard. Saban snapped back with "no, dumb offensive coordinators call dumb plays." There were probably a few expletives left out.
It's of course worth noting here that what Savage writes should be taken with a grain of salt considering he's been working with Saban since the mid-1990s, when the pair were assistants for Bill Belichick's Browns teams; both Saban and Belichick are among the promoted reviewers for Savage's book.
While an account from an Alabama employee that makes Saban look like he's the good guy sticking up for his player may be a bit dubious, the important thing to remember is that regardless of cause, the end result here—Lane Kiffin getting owned—is still very good.