Larry Fitzgerald's Cardinals career could come to an end if Arizona loses to Carolina this weekend, according to a report from Craig Morgan of Fox Sports Arizona. Fitzgerald's large contract and his unwillingness to restructure could make him a cap casualty in the offseason.
Here's more from Morgan:
A decision likely would have to be made by March, when Fitzgerald is due an $8 million roster bonus. But [general manager Steve] Keim's stance was clever in that it put the onus on Fitzgerald to take less money so that he doesn't hamstring the team this offseason in its efforts to acquire more free agents and improve the roster.

But Fitzgerald is unlikely to restructure his deal again. He would have counted $18 million against the Cardinals 2014 salary cap, but he agreed to a deal that created about $10 million in cap space for the Cardinals this season by converting salary to bonus money.

Beyond that, Fitzgerald, 31, is not happy with his role on the team, the source said. He doesn't like playing in the slot and he's become far less of a focal point of the offense. While Fitzgerald led the team this season with 63 receptions and was second to Michael Floyd in yardage at 784, those numbers are the lowest since his rookie year, and his two touchdowns are a career low.
Fitzgerald should not give in to this bullshit trend of management making players look selfish if they don't take less money for "the good of the team." Fitzgerald has played his ass off for the Cardinals, and the one year they had a competent quarterback, Fitzgerald had one of the most memorable postseason performances by a wide receiver, all the way through his bonkers 64-yard touchdown catch and run in Super Bowl XLIII — and he played that postseason with a broken thumb and torn cartilage in his left hand. He's been the face of that franchise since he entered the NFL in 2004.
Fitzgerald has sacrificed enough for Arizona. Even with Bruce Arians coaching the hell out of that team, Fitzgerald shouldn't be dealing with the likes of Ryan Lindley throwing him the ball for the umpteenth season. Hopefully Fitzgerald not only gets paid this offseason, but joins a team with the right personnel (a quarterback) willing to use his talents.
G/O Media may get a commission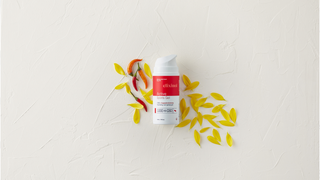 Photo: AP