During last Sunday's 30-23 win over the New York Jets, the NFL interrogated three Kraft Sports employees on the Patriots sideline after the Jets complained about radio communication systems. According to a report from the Boston Herald, NFL officials looked into the three employees and determined there was no tampering. From the report:
The NFL employee took photographs of each Patriots employee and their identification badges, demanded to check their cell phones and also checked their radios to ensure they were operating through the proper channels. The NFL employee also said they already swept the visiting locker room for bugs.

After the questioning, which lasted about 15 minutes, the NFL employee continued to hover over the three Patriots employees until the third quarter, when a stadium operations manager told the NFL employee to route all further inquiries through Patriots and Gillette Stadium management.
PFT reports that the NFL security employees who looked into it were Lenny Bandy and Dick Farley, at the request of Jets Security Director Robert Mastroddi:
One of the employees also is responsible for keeping fresh batteries in the referee's in-stadium microphone. But Mastroddi didn't initially accept the explanation that a team employee would be responsible for ensuring the performance of the referee's microphone; Mastroddi said "people responsible for maintaining the referee's microphone should be League contractors and not Kraft Sports employees wearing Patriots gear." In response to Mastroddi's concerns, Bandy called 345 Park Avenue and spoke with Jay Reid of the officiating department, who confirmed that the referee's in-stadium microphone is handled by the teams, not by the league.
According to the Herald, the incident prompted an "unprecedented" level of interrogation. This is the second such investigation that took place that day, as the Herald and others are reporting that the NFL did sweep the Jets's locker room for bugs, and it turns out Boomer Esiason is not full of shit.
The Patriots do have quite the history of being accused of cheating through electronic interference. Earlier this year, the Steelers headsets kept picking up the Patriots radio broadcast, only to clear up whenever NFL officials approached the Patriots sideline. Then there was the massive ESPN report that showed how the NFL had basically covered for a series of Patriots cheating scandals throughout the 2000's. Even if they didn't find anything in this incident, the NFL is at least aware enough of the Patriots's history of tampering to take the Jets complaint seriously.
G/O Media may get a commission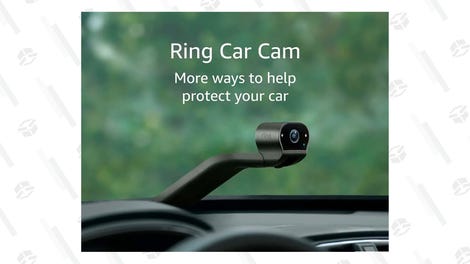 Photo via Getty
Contact the author at patrick@deadspin.com or @patrickredford.