Sports Illustrated just dropped a lengthy report on the workplace conduct that has Panthers owner Jerry Richardson under investigation by the NFL. There's a lot of shitty behavior detailed, and all of it is disgusting in ways both sexist and racist. SI says that at least four former Panthers employees have received "significant settlements" for Richardson's actions in exchange for silence.
Here's the first paragraph:
Friday was Jeans Day, when most staffers at the Carolina Panthers team offices would wear denim to work. The female employees knew what that meant. As the team's owner, Jerry Richardson, made his rounds on the way to his spacious office, he would ask women to turn around so he could admire their backsides. Then, in his rolling Southern drawl, he'd offer comment, drawing from a store of one-liners he'd recycle each week. Among those in heaviest rotation: Show me how you wiggle to get those jeans up. I bet you had to lay down on your bed to fit into those jeans. Did you step into those jeans or did you have to jump into them?

Panthers employees considered this sexual harassment to be non-threatening, and it "was treated as something of a running office joke," according to the report. Richardson—who is reportedly called simply "Mister" by his employees—also received a complaint for using an unidentified racial slur at an African-American scout, SI says.
Here are some more gross details:
He had a special interest in female grooming, they say. He would notice when their nails were not up to his standards, and pay for them to get manicures. Multiple female employees recalled to SI that Richardson asked them if he could personally shave their legs.

G/O Media may get a commission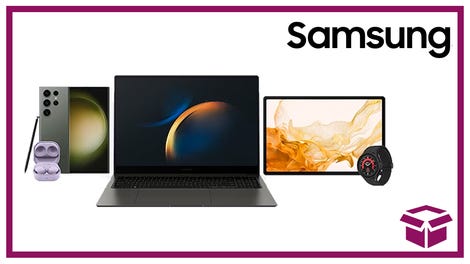 24 hour deals
Discover Samsung - Daily Deal
SI also describes a barefoot Richardson asking for a foot massage from a junior female employee, while also mentioning "Richardson giving back rubs that lingered too long or went too low down the spine."
One more:
Richardson was also known for what multiple women call the "seatbelt maneuver." He would invite female employees out to lunch, and in keeping with his reputation as a self-styled gentleman, he would open the car door for his guests. Once they were seated, however, he would insist on fastening their seatbelt for them, reaching across their lap and brushing his hand across their breasts before putting the belt in the clasp.
Richardson, 81, has been the principal owner of the Panthers since their inception in 1993. He made his billions in fast food, including as CEO of Flagstar, Inc, which included Denny's and Hardee's. As SI notes, Flagstar was accused multiple times in the '90s of racist behavior, including segregating its restaurants and making black customers pre-pay for meals.