Comcast SportsNet New England reporter Jessica Moran resigned from the network after seven years on the job, she confirmed to the Boston Globe's Mark Shanahan Friday. Shanahan cited rumors that alleged a relationship between Moran and Red Sox manager John Farrell was at the center of her sudden departure.

Farrell declined comment on the rumors, and all Moran revealed was that it was in her "personal and professional interest" leave CSN:
"I have stepped away from Comcast SportsNet as I thought it was in my best personal and professional interest to do so," Moran wrote in a text to the Globe. "They have been extremely supportive during my tenure at the network — and with this decision — and I am very appreciative of that."
As for the rumor itself, there's not much to go on. Shanahan relays speculation among media members at Boston's spring training facility that the two were in some sort of relationship outside of the professional sphere. The Red Sox 2016 media guide also listed Farrell as single, which "raised questions." He confirmed to reporters that he and his wife of 30 years have been separated for two years and were in the process of finalizing a divorce.
Whatever precisely happened (or didn't) between Farrell and Moran that led to her quitting is unclear, but there seems to be an established pattern of reporters getting involved with Red Sox players and managers, or at least rumored to be.
G/O Media may get a commission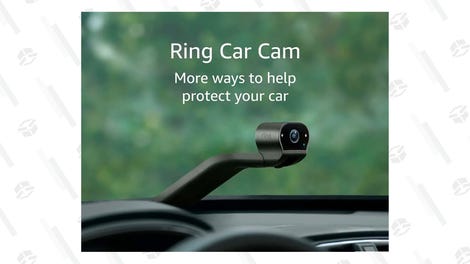 A decade ago their were rumors that manager Terry Francona was involved with NESN's Hazel Mae, but it turned out to be bunk. Heidi Watney, a NESN sideline reporter, was rumored to have had relationships with just-divorced catcher Jason Varitek and infielder Nick Green. Watney denied it vehemently, and Varitek remarried somebody else in 2011. Jenny Dell, also of NESN, started living with Will Middlebrooks in 2013 when he was still with the team, and they were engaged the next year. Dell and Middlebrooks got married last month, on Valentine's Day.
There isn't much evidence of anything actually going on between Farrell and Moran, but it's rather curious how members of the Red Sox keep getting linked with reporters over and over.
Correction: This story previously used a photo of Trenni Kusnierek, who is not involved.
---
Contact the author at patrick.redford@deadspin.com.