Biogenesis founder Tony Bosch reportedly told DEA agents that agent Scott Boras discussed falsifying medical records and came up with a cover story to explain away client Manny Ramirez's 2009 failed drug test. That cover story? Mistaking testosterone cream for aftershave lotion, which is totally a thing that happens.
Some really fun, totally unverifiable stuff here, from Newsday's Gus Garcia-Roberts, who cites two sources familiar with federal records of the DEA's debriefing of Bosch as he prepared to cut a plea deal for his role in running the South Florida drug ring.
In 2009, Ramirez tested positive for high testosterone levels, likely linked to the use of hCG, a banned fertility drug often used by steroid users to jumpstart testosterone production. According to Bosch, Boras called a meeting to brainstorm ways to explain away the positive test.
The meeting was held at the office of Bosch's father, Dr. Pedro Bosch, and Boras allegedly presented his plans:
Anthony Bosch said Boras told him that the MLBPA needed him to produce a patient chart for Ramirez. Bosch responded that he didn't keep records on his patients, so he fabricated a file for the union's use.
Boras, who is a California-based attorney with a doctorate in industrial pharmacology, told Bosch to include hCG, which is commonly used for weight loss, on Ramirez's fabricated patient chart, Bosch said.

Boras apparently believed it wasn't banned by baseball, according to Bosch's account.

Boras also came up with a story, Bosch told the federal agents, about Ramirez's elderly uncle using testosterone cream that resembled aftershave. Bosch added that since Ramirez had a weakness for women, as Boras' story went, one night he unwittingly used his uncle's cream as aftershave, resulting in a failed drug test due to high testosterone levels.
G/O Media may get a commission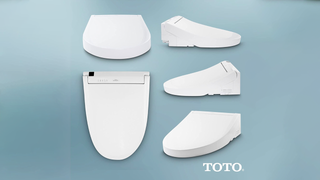 44% off
Toto Washlet Electronic Bidet Toilet Seat
From these records it's not clear if Ramirez ever presented the aftershave story as a defense, but Ramirez dropped his appeal right before the hearing, and served a 50-game suspension.
Ramirez would retire in 2011 after failing another drug test and facing a 100-game suspension. He would make multiple comeback attempts over the years but never reach the majors. Last we heard, he was really enjoying life as a coach.
Anthony Bosch told feds that agent Scott Boras tried to cover up Manny Ramirez's PED use, sources say [Newsday]