The Tennessee Volunteers just finished their worst season—at least by total wins—since 1977, going 4-8 with zero victories in SEC play. Naturally, this meant that head coach Butch Jones was out on his ass before the season even ended, replaced by interim coach and Michigan failure Brady Hoke. But with high hopes for a turnaround, Tennessee fans allowed themselves to imagine a team led by Dan Mullen, Mike Leach, Chris Petersen, or even Jon Gruden.
Volunteer faithful, I hope you enjoy a guy who went 68-67 at Rutgers!
Yes, apparently Greg Schiano is still, somehow, a respected and known name in college football, despite obtaining mediocrity with Rutgers and using that "success" to go crash and burn with the Tampa Bay Buccaneers way back in 2013. After falling out the NFL trap door, Schiano then served time as a high school coach until getting a job under Urban Meyer. His Ohio State defense has since piqued the interest of Tennessee, which has a history of making such brilliant coaching hires as Lane Kiffin and Derek Dooley.
From a MMQB story from when Schiano was still employed by the Bucs:

In speaking with agents of several Bucs players recently, I have sensed a common theme: There is an atmosphere of fear and distrust under the current regime in Tampa. Players have told their agents about coaches roaming through the locker room (typically the players' sanctuary away from coaches) and staff videotaping players on the sidelines during losses to single out players laughing or horsing around. The players also speak to the influx of multiple Rutgers players from Schiano's past and the use of the phrase "Schiano Men," a term that clearly does not apply to Freeman.
G/O Media may get a commission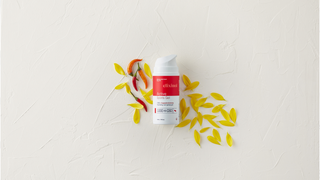 And here's a classic quote:
There's also that time Schiano tried to ban Super Bowl hero Dexter Jackson from Bucs' practice and called elementary school kids "a distraction;" that time his Bucs players suspected him of rigging the team captain vote; that time he hit a cyclist with his car; and, oh yeah, that time Mike McQueary said Schiano knew about Jerry Sandusky's child abuse at Penn State.
Honestly, why not just stick with Brady Hoke?
Update (5:38 p.m. ET): Some at Tennessee aren't happy about the hire: