ESPN and the NFL are getting on each other's nerves. A new report from Sports Business Journal outlines a slow boil of escalating feuds, which could eventually end the partnership of the two sports giants.
Each side has some bruised feelings. The NFL appears to get annoyed whenever ESPN covers off-the-field stories of the league's own making. From the story:
Their complaints ranged from the number of times ESPN's "Outside the Lines" covered the concussion issue to the number of stories from feature writers Don Van Natta and Seth Wickersham about Commissioner Roger Goodell's salary, the league's handling of the player protests, palace intrigue at the Patriots and the ongoing dispute between Goodell and Cowboys owner Jerry Jones.
ESPN, meanwhile, has its own complaints about how the league treats them. They're reportedly upset that the Monday Night Football schedule—which costs the network $1.9 billion a year—is always pretty bad. They were especially irked when CBS bought the rights to Thursday Night Football in 2014 and received a better slate of games.
The NFL's co-production with Fox on that network's first-ever broadcast of the NFL Draft especially miffed ESPN because they were the ones that turned the draft into such a media circus. There are rumors that ESPN will lose its lone wild-card playoff game to Fox, too.
G/O Media may get a commission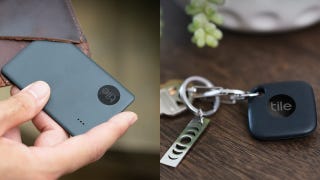 Up to 35% off
Tile Item Trackers
Sources quoted in the report blame former ESPN president John Skipper, who resigned last December, for letting issues build up over his tenure. They say Skipper was much more interested in the NBA, and didn't engage with Roger Goodell and NFL executives as much as some of his predecessors.
In response to the tension, ESPN has taken some minor actions, like taking a chunk of its hospitality budget from Super Bowl week and transferring it to the college football national championship game. More importantly, though, it also got rid of a clause in its deals with cable and satellite providers that would cut ESPN's rate if it ever lost the NFL. With less financial reliance on the league, the network feels more emboldened to be aggressive towards the NFL when it needs to.