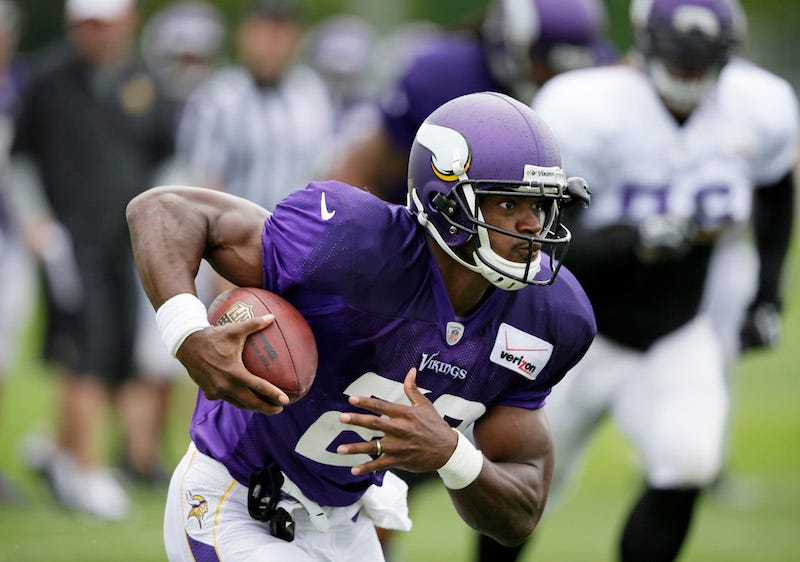 The Vikings already deactivated Adrian Peterson for today's game due to his indictment on child injury charges, but the team will figure out his status going forward on Monday, according to a report.
Jason La Canfora of CBS Sports points out the Vikings have a few options with the current collective bargaining agreement: Peterson can stay on the roster, be on the team but get deactivated for games, or be suspended with pay until the case progresses.
Aside from the team, the NFL can discipline Peterson, too, but La Canfora says that probably won't happen right now since the Vikings aren't dragging their feet on the matter.
Peterson turned himself in Saturday morning and posted bail. He's currently in Minnesota, but not around the team.
Photo: AP