Right after losing the Miami Open title to Roger Federer in straight sets Sunday, Rafael Nadal was asked how he felt about his "win."
A transcript:
REPORTER: Hi, another congratulations on your win, and I would like to know, how do you feel after the game and if you're ready to give it another try.

NADAL: I lost, by the way.

REPORTER: Yeah, I know, but it's a win anyway.

NADAL: Mmm...
Nadal responded politely, even though the reporter doubled down on the error, but the way he broke eye contact and shook his head was still satisfying.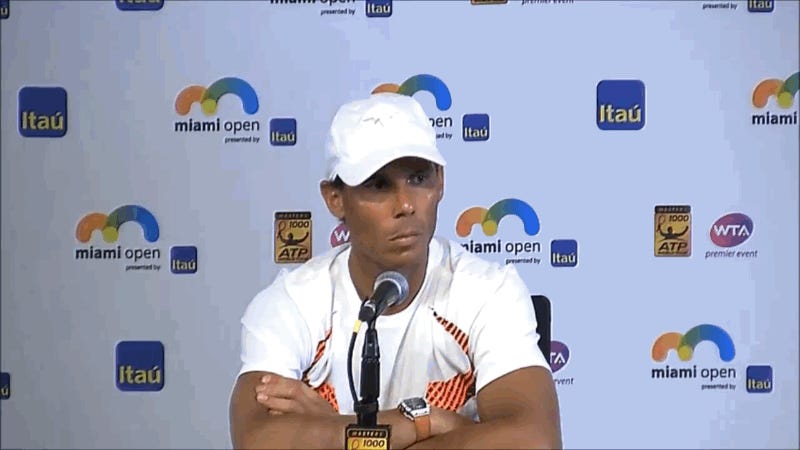 The inquirer joins a rich history within the sport.