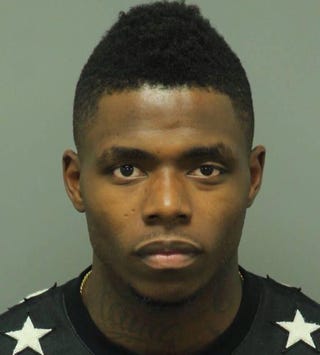 On Thursday, the NFL dumped out almost all of its shitty news while most of the country was firing up the grill. The only thing missing was news on Josh Gordon's appeal ruling. A ruling is expected sometime this month, but there is some bad news for Josh Gordon today. Reports out of Cleveland are that Gordon was arrested and charged with driving while impaired in Raleigh, North Carolina. He was booked in Wake County Detention Center at 4 a.m Saturday morning.
Adam Schefter adds that Raleigh police captain Tommy Klein said Gordon was "appreciably impaired." Before today, it was expected that Josh Gordon was already looking at a one-year suspension for a failed drug test. Now he's likely looking at much worse.
While awaiting the decision on his appeal, some close to the Browns WR were wondering aloud if a one-year suspension would effectively end his career, with the thought being time away from the team facilities and support would do him in.
[WKYC]