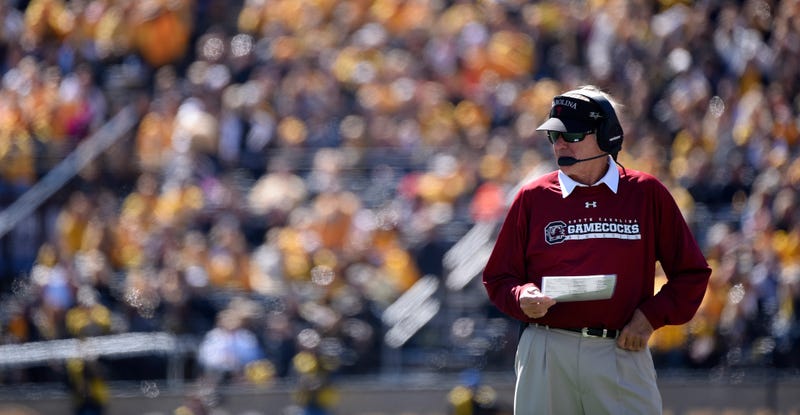 According to a report from Sports Illustrated's Thayer Evans, South Carolina football coach Steve Spurrier is retiring:
According to Gamecock Central reporters, Spurrier informed the team tonight:
The Gamecocks are 2-4 on the season, with an 0-4 record so far in the SEC, Spurrier's worst ever beginning to conference play. This is Spurrier's 11th season coaching South Carolina, after two seasons coaching Washington in the NFL, 12 years at Florida, three years at Duke, and three years coaching the Tampa Bay Bandits of the USFL.
Update (9:30): An interim coach will be named tomorrow morning:
We will update this post as more information becomes available.

Photo via Getty
---
E-mail: kevin.draper@deadspin.com | PGP key + fingerprint | DM: @kevinmdraper