Next time a crazy-eyed blonde accuses an upstanding sports figure of some heinous acts, let's not dismiss everything out of hand. Because while Rick Pitino's not on trial, there's still the little matter of public sex and a secret abortion.
This first landed on our radar in April, when Sypher was charged with extorting the Louisville coach to the tune of $10 million. For what specifically was kept under wraps, but even her soon-to-be ex-husband called her nuts.
The rape and abortion rumors have been flying wildly for some time now, but we've finally got some confirmation. And as usual, the rumors had half the truth. Pitino denied raping Sypher, but did admit to police that he slept with her, and paid her $3,000 to have an abortion.
According to records obtained by the Louisville Courier-Journal, Sypher reported being raped on two occasions by Pitino. She filed the complaint July 9, two months after she was indicted. Louisville police interviewed Pitino about it, and decided not to charge him.
G/O Media may get a commission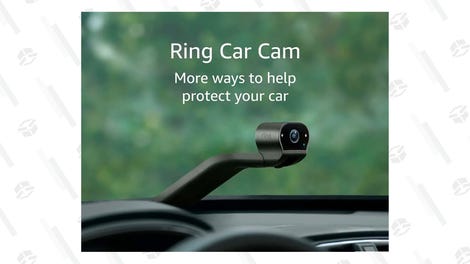 But the meat of this story is what family man Pitino copped to doing at a chance meeting at a restaurant in 2003.
Pitino told [Sgt. Andy] Abbott that Sypher (then Karen Cunagin) walked up to him early in the evening and asked if he would call one of her sons and encourage him regarding sports and school, which Pitino said he did, on a cell phone.

Pitino said Sypher left the restaurant and returned at about closing time. He said that after the restaurant closed and the last employees and owner Tim Coury had left, Sypher "started coming on to him and that they had sex," according to Abbott's report. Pitino said he learned later that [Pitino aide Vinnie] Tatum was still there.

Tatum told the FBI that he had lain down and couldn't see what happened but that he heard what sounded like consensual sex, Abbott wrote in a report.
Two weeks later she phoned up Pitino to tell him she was pregnant. At his urging they met at the condo of strength coach Tim Sypher — not the most romantic first meeting with your future husband.
He said that if she chose to have the child, he would require a blood test to determine whether or not the child was his.

He said she told him she was going to have an abortion but didn't have health insurance. He said he asked how much it would cost and she said $3,000, which he gave her, according to Abbott's report.
So where do we stand now? Sypher's still in hot water for extortion, and her police complaints seem to have an awful lot of holes. But while Pitino's not in legal trouble, having sex on a restaurant floor while your assistant listens, then paying the woman to get an abortion are VERY BAD THINGS, especially for a married man.
That first game at Rupp Arena's going to be wild.
Pitino Told Police He Had Consensual Sex With Sypher [Courier-Journal]