Red Sox starter Rick Porcello seems to have been body-snatched. After winning the AL Cy Young last year, Porcello has now allowed four or more runs 10 times this season, which, per The Boston Globe's Alex Speier, leads the majors. His ERA is an unsightly 5.06, and opponents are hitting .309 against him, up from .228 last year. That doesn't tell you the whole story about any pitcher, but it's certainly not good.
Porcello's walks have also gone up, and his home runs per nine is currently a career-high 1.46. His strikeouts have increased as well, but as Fangraphs' Jeff Zimmerman points out, that's more a factor of Porcello needing to face more hitters than an improvement in skill.
The easiest change to spot in Porcello's year-to-year numbers is his groundball rate, which has steadily declined every season since 2013, from a high of 55.3 percent to 2017's 37.4. In his Cy Young season, Porcello limited his home run numbers to 0.93 per nine innings, even with an increase of fly balls allowed, but in 2015 and 2017 that stat was above 1.3.
Porcello's dip isn't totally rare: Nineteen pitchers in the past 60 years have followed Cy Young seasons with a sub-100 (below average) adjusted ERA. Even at his worst, Porcello's still an above-average starter who's had some bad luck. With a BABIP of .367 (second-highest in the majors), he certainly projects to improve his numbers as the season progresses. And if the Red Sox are going to make a run in the postseason, they'll need Porcello to get back on track, as the team looks to solidify its rotation behind this year's Cy Young guy Chris Sale.
Of course, there's the possibility that 2016 was far and away the best season Porcello will ever have, and that years like this one are closer to the norm. In six seasons with the Tigers, he was steady but never spectacular, eating up innings with an ERA around 4.00. His stats took a dive in his first year in Boston, but he posted career bests across the board in 2016.
G/O Media may get a commission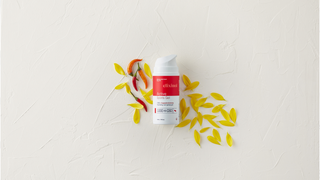 Porcello's Cy Young ascendance almost came out of nowhere, but even if he can't return to those heights, he can still be a solid second option for a contender. While Porcello tries to figure out how to get back to at least his prior level of consistency, however, the Red Sox will have to rely on Chris Sale and their other arms.