Leicester City star Riyad Mahrez missed training today. It was the fourth consecutive session he's not attended, and not because of an injury or any other valid excuse that would justify his skipping of practice. No, Mahrez has missed training because he's mad at the club, and it's hard not to feel for him.
The bombshell near-miss story of transfer deadline day was Manchester City's late interest in Mahrez. The move seemed to come out of the blue and to some spectators felt like a panic-buy on City's part after they learned the extent of Leroy Sané's ankle injury. Regardless of the motive, it was clear that City were very serious about signing the 27-year-old winger. Reports talked of the Citizens testing the Foxes with bids anywhere from £50 million and even up to £65 million, massive fees that justly reflect Mahrez's value.
Mahrez was desperate for the move. He even submitted a transfer request in hopes of forcing it through. But Leicester held firm. Buoyed by the recent mega-fees spent on players like Virgil van Dijk and Philippe Coutinho, the club reportedly demanded something in the range of £80 million to part with their best player, one of the diamonds-in-the-rough they'd spotted, cultivated, and ultimately won their miraculous Premier League title with in 2016. City were unwilling to go that high, and so Mahrez stayed put.
This failed transfer has clearly deeply affected Mahrez. Of all the stars on that title-winning Leicester roster, it's probably most surprising that he's one of the ones still there. His skillset—a left-footed attacker who can dribble, pass, and score at elite levels—is in such short supply and thus is so highly coveted that he probably should've been the one Leicester player Europe's big clubs most clamored for when scavenging the roster. And while he has been the subject of near constant transfer rumors since his breakout season in 2015-16, it's never felt like he was all that close to an exit.
Until this week, that is. City's interest in and bid for Mahrez were perfectly reasonable, and it makes sense why he'd set his heart on the prospect of joining the Manchester squad and why he'd be so crestfallen once the move failed to materialize. There's a certain line of thinking out there that City were crazy to go after Mahrez, that the move was City's frantic grasping at an indecently expensive fill-in for a starting player who'd only be out for around a month and a half, and that the more prudent solution would've seen the club attempt to compensate for Sané's absence by relying more on Bernardo Silva and some of those highly regarded academy players City claim to value so much and yet rarely give many opportunities to. From Mahrez's perspective, this view of the transfer would see the Algerian as a stop-gap, basically, an overpriced Sané substitute who most likely wouldn't have much of a role in seasons to come.
G/O Media may get a commission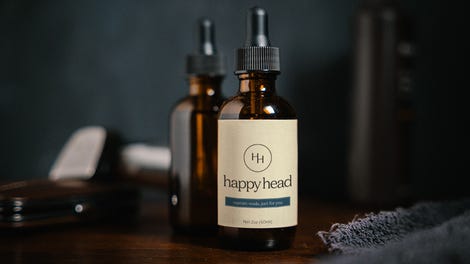 But this view of the move is silly. For one, City had long been after additional attacking firepower, most prominently demonstrated in their season-long pursuit of Alexis Sánchez. While City's squad is already ridiculously expensive and pretty deep in some places, there is a legitimate shortage of readymade, high-quality rotation options for the wing positions. Bernardo is the only established player they have backing up the two starters out wide, Sané and Raheem Sterling, and as Sané's injury has proven, the team was always just one twisted ankle away from something of an injury crisis.
So when Sánchez chose Manchester United over City, it made sense for the Citizens to turn their attention toward another versatile attacker, even before considerations of Sané's injury. And in fact, reports later indicated that City's contacts with Leicester about Mahrez dated back to earlier in the window, before Sané had been injured. Adding a player like Mahrez would've given the team a new, extremely talented third winger, which in the short term would give them needed depth and in the longer term would allow Bernardo to focus more on the central midfield role everyone predicts will be his permanent playing position going forward. And only "play the youth!" militants would think that signing an established player who just a couple years ago was named the league's best player to soak up the tons of minutes on offer as the primary wing backup would be a worse decision than giving lots of that playing time to a promising but completely unproven teen like Brahim Díaz. Especially with the Champions League title so wide open, City had to press their advantage by looking to sign a top attacking talent that could help them win today.
From that perspective, it makes much more sense why Mahrez would push so hard to join City. Mahrez has been a great foot soldier in the post-title Leicester cause, but it's clear that he's overqualified. He helped give the club the EPL title, they rewarded him with a big contract, they both enjoyed the following campaign's Champions League run, but there isn't really much more for Leicester to provide him. As long as he's at Leicester he'll be a surefire starter, which is indeed something that he couldn't say were he at Man City. But it makes sense why the role City offered him would be more intriguing than what he had at Leicester.
First of all, at City, Mahrez could challenge for all titles domestic and international. Obviously, that holds plenty of allure for a player. Secondly, being the third winger at a mega-club is no sorry fate for a player like Mahrez. City will most likely compete deep into all four competitions they'll be in every season for the foreseeable future, meaning they'll play in some 50-plus matches year in and year out. All those matches, the inevitable injuries both big and small that come with them, and Guardiola's long-standing affinity for rotating his players to keep them fresh, all combine to mean there is plenty of playing time to be had by the team's third winger. Even though Mahrez most likely wouldn't ever be a key player at Man City, he could still play a crucial role for the club. That's plenty to be delighted with.
To have continued to give his all to Leicester, all the while knowing he could do better and that one day he would be given the opportunity to prove it, and to have his dream transfer snatched away from him, has to have been a gut punch for Mahrez. Hence why he's ditched training most of this week. The worst part for him probably isn't the failed move itself, but rather the fact that he feels like he was lied to. Reports from France bear this out. Sources in his camp have apparently been telling people that Mahrez had a deal with Leicester that they'd let him go this season if a serious bid ever came in for him. The latest reports of City's final offer—that it stood at £50 million plus a replacement player rumored to be Patrick Roberts, whom City valued at £15 million—is definitely serious. And to see these bids and to inform the club of his desire to leave only to have it thwarted has to seriously suck.
The thing here though is that there are no real villains. Even if Leicester told Mahrez they were willing to let him go if a good bid came in, their demand of £80 million from City on the last day of the transfer window isn't at all unfair. In a vacuum, Mahrez isn't worth £80 million. To ask for a fee that size is to all but guarantee Mahrez won't be sold. However, in the context of transfer deadline day, when a club trying to consolidate its place in the Premier League risks losing its best player with no time to look for a suitable replacement, Leicester weren't out of line to essentially make Mahrez untransferable. Nor were they out of line to fine Mahrez £200,000—two weeks' salary—for missing training, as they did yesterday.
Nevertheless, you've got to feel for Mahrez here. He came to England as a complete unknown, flew up the ranks of the league's and world's best forwards, led a microscopic club to the top of the most galactic league with a title win that will go down in history for its beautiful improbability, and stood on the precipice of becoming a big part of what could be an era-defining Manchester City team. After this latest fracas, Mahrez will almost certainly find his way out of Leicester in the summer, and it's certainly possible his destiny will lead him to Manchester. Still, to have come so close to tasting it now, and to have it robbed from you for reasons you not unjustifiably believe to be wrong, has got to hurt. Hopefully it's a pain he can nurse in the coming days and soon return to the pitch. There, he can get back to honing his most impressive and commendable talent: the ability to make his dreams a reality.