Folks, back in 2012, walking Bacardi handle Rob Gronkowski had a dream. The man's goal was to own a party bus. Guess what? Rob Gronkowski now owns a party bus. NOTHING IS IMPOSSIBLE, KIDS.
Pete Thamel profiled Gronk for MMQB, and his party bus—driven by an associate named Robert Goon—sounds like a neverending fiesta on wheels:
Goon's duties include driving and caring for the white party bus that's parked in the driveway. Gronk bought it from a church on Long Island last summer, thoroughly renovated it and nicknamed it the Sinners Bus. It seats eight comfortably and includes hardwood floors, blinking lights and the kind of sound system one would expect from a nightclub on wheels. Goon flew to Long Island to pick it up and drive it back to Foxboro. It now doubles as an airport shuttle and a tailgate vessel for members of the Gronkowski family flying in for game weekends. "Just a normal party bus, nothing too crazy," Dan Gronkowski, Rob's older brother, says nonchalantly.
Do you want non-party bus details? He lived with linebackers Dane Fletcher and Niko Koutouvides for two seasons, and the trio called their place the FGK House. You can probably imagine the layer of filth on everything:
As Gronk's profile rose, his core personality remained entrenched in the FGK House. That's the four-bedroom faux frat house in Foxborough where Gronk lived during the 2011 and '12 seasons with linebacker Dane (Freshman) Fletcher and journeyman linebacker Niko Koutouvides. Defiantly unrefined, they duct-taped the initials FGK (Fletcher, Gronkowski, Koutouvides) to the living room wall like fraternity letters. "[Gronk and I] were into the same things—girls and hanging out and having a good time on top of football," Fletcher says.
G/O Media may get a commission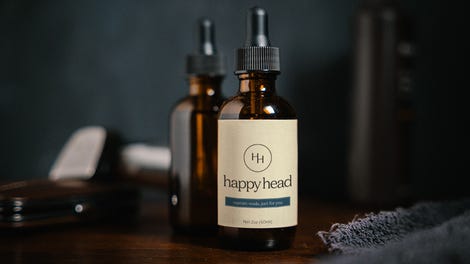 It's really hard to find football players who like girls, hanging out, and having a good time.
Fletcher, Gronk and Kouty didn't bother buying silverware, instead taking plastic utensils and plates from the Patriots' facility and washing them for multiple uses. A bum leg caused the kitchen table to topple over with the slightest nudge. Fletcher got endless entertainment from Henry, a fake mouse that he'd tie with fishing wire and place in the fridge and cupboard. "Rob never failed to scream," Fletcher says. "He's such a wuss."
Read the rest of Thamel's piece here.
Photo: Getty Images