Robert Allenby's tale of his alleged kidnapping sounded implausible from the beginning, and now another witness has gone on the record disputing it. You can read our detailed story on Allenby's alleged Friday night "kidnapping" and the investigation that followed, but basically: PGA golfer Robert Allenby claimed that he was kidnapped from a Honolulu wine bar, beaten, robbed, and driven six miles away and dropped in a gutter, where a homeless woman rescued him from a group of men that were rifling through his pockets and attacking him.
Yesterday that homeless woman, Charade Keane, disputed Allenby's story, telling various Hawaiian news stations that in fact she found him down the street from the wine bar, where he was arguing with two homeless men. Keane says she tried to help Allenby find his phone and wallet, but the two homeless men didn't have them and instead tried to enlist her in scamming Allenby, after which she helped him get away into a cab.
But even Keane's story isn't true, says Toa Kaili. Kaili is one of the two homeless men Keane found Allenby with. He says that he and a friend were walking down the street at 1:30 a.m. Saturday when they found Allenby, who they assumed was homeless and tried to help:
"I was like, 'Hey brother, you got to wake up because the sidewalk sweepers are going to come. You don't want to get swept up,'" said Kaili. "So it took him about nine minutes before he got to his senses and when I got him up his feet, I said 'Okay. Check if you got everything on you.' And that's when he noticed, like, 'I don't got my phone or my wallet.'"
According to Kaili, he and his friend Chris assisted Allenby in looking for his phone and wallet. Kaili says Allenby had no facial wound at the time and was becoming agitated and angry, so Kaili left. Chris supposedly stayed behind to help Allenby into a cab, but that didn't go swimmingly:
Ten minutes later, Kaili decided to return to the intersection and noticed Allenby's face was bloody. "I was like, 'Chris, what the hell happened?' And he was like, 'Oh, my God. While I was trying to wave cabs down, he was nodding out, then he passed out, fell face first and slammed in a rock.'"
G/O Media may get a commission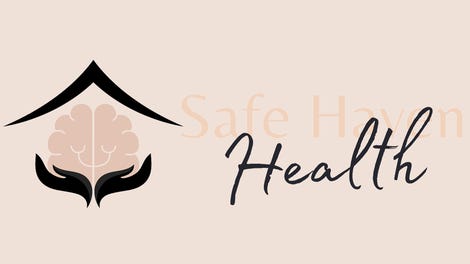 Addiction counseling
Safe Haven Health
Kaili says Keane then showed up on the scene, and helped Allenby into a taxi.
Throughout this saga, the Honolulu Police Department hasn't said much to help parse the conflicting accounts. They have confirmed that they are investigating security footage that shows a man buying two bottles of alcohol with Allenby's credit card, and have interviewed Kaili and are looking for his friend Chris. They also released this statement to KHON:
"Detectives are reviewing witness statements and gathering security video footage. They are also looking into recent charges made on Mr. Allenby's credit card. No arrest has been made.

"Detectives have opened second degree robbery and fraudulent use of credit card investigations. Second degree robbery is punishable by up to 10 years imprisonment; fraudulent use of credit cards is punishable by up to five years."
We still don't know fully what happened, but every day that passes it sounds less and less like a kidnapping.
[KHON]