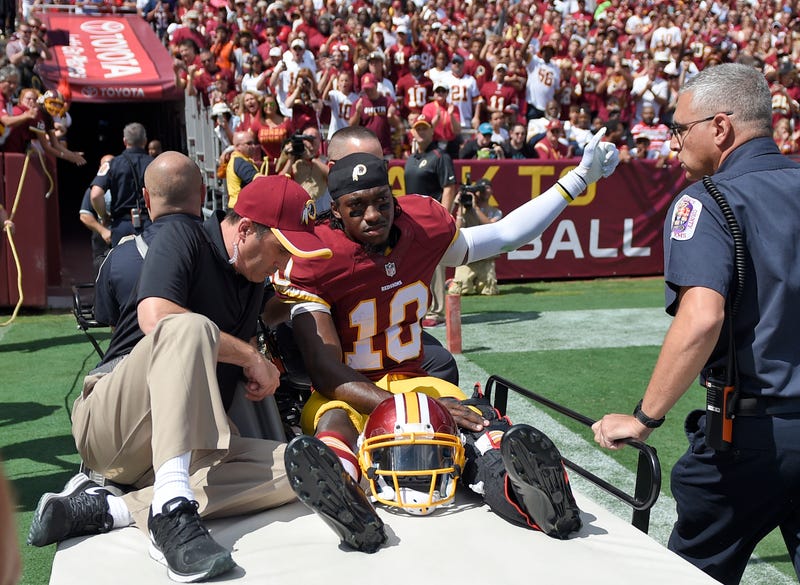 Everyone assumed it after seeing the injury—I mean, look at that thing—but Skins coach Jay Gruden made it official in his postgame press conference: Robert Griffin III has been diagnosed with a dislocated left ankle.
Dr. Mark Adickes, who performed Griffin's first reconstructive knee surgery back in 2009 and now works for ESPN, thinks it's bad news.
Adickes obviously hasn't examined Griffin, so it's just an educated guess. But dislocated ankles do tend to be season-enders in the NFL, usually thanks to an accompanying break or ligament damage.
Griffin, on crutches after the game, said he has an MRI exam scheduled for tomorrow morning, after which Washington should know more about his prognosis. He said his foot planted wrong, and he felt the ankle go before he let go of the ball.