This scintillating piece of photojournalism comes courtesy of Sports Hernia, where glory-seeking Blue Jays' catcher Rod Barajas dives for a foul ball and lands face-first in this poor woman's lap at Fenway Park.
This is a wonderful collage of facial expressions: the WASPy hot woman (terrified), the kid in the gray hoodie (shock) and the bespectacled 50ish creeper in the North Face jacket (engorged). No word on whether this woman filed charges.
Couple things to think about now that we've all got Rod Beavajas on the brain:
We're participating in this DonorsChoose charity as part of Gawker media and have taken on a few projects balls-related.
Here are Deadspin's:
• Some kids would like to keep their teeth intact so would appreciate some help buying Rugby mouth guards. Right now, they're stuck with faulty retainers they've sifted out of a local orthodontist's dumpster.
G/O Media may get a commission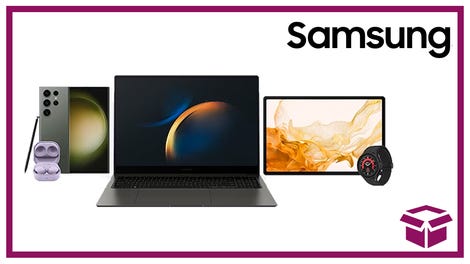 24 hour deals
Discover Samsung - Daily Deal
• These little guys need pretty much everything to play soccer. Right now they're just running around the parking lot barefoot kicking each other in the shins and yelling Gooooooalll!
• Give these kids some iPod shuffles so they just don't sit around the classroom all day huffing rubber glue.
• Basketballs are needed here. Spaldings, they say. They're tired of shooting rotten melons into waste baskets.
So do what you can. Be nice.
Tomorrow: The Deadspin Anarchy Team of Moe and Parene comes back to ruin your Saturday college football watching experience. Stop by and be confused.
SUNDAY: KOGOD comes back to cleanse the palate and fix everything they screwed up the day before.
*****
Thanks for your continued support of Deadspin. Don't bring her down.