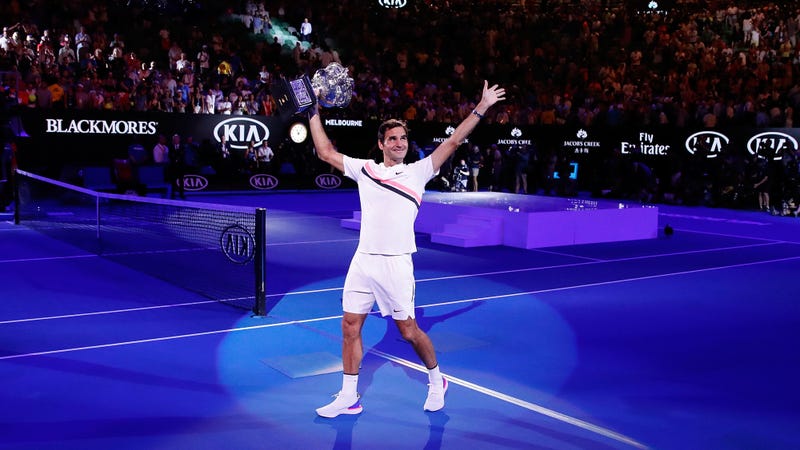 Old man Roger Federer beat sixth-seeded Marin Cilic 6-2, 6-7, 6-3, 3-6, 6-1 in the Men's Singles final at the Australian Open, for his 20th career Grand Slam title. Per ESPN:
At the age of 36 years, 173 days, Federer became the second-oldest man to win a Grand Slam title in the Open era after Ken Rosewall, who won the 1972 Australian Open at 37.
Cilic came back from down a break in the fourth set to take the set, and had two break points in the first game of the fifth, but everything fell apart from there. A pair of unforced errors let Federer out of trouble, and then Cilic double-faulted twice in the second game to go down a break. Federer rolled the rest of the way.