NFL commissioner Roger Goodell, from whom we hadn't heard in quite some time, addressed the media just now, first reading a long, boring statement and then spending a bit more than a half-hour saying nothing whatever of substance in answering questions from reporters. The general impression he gave was of a badly shaken man who knows full well that he's swimming well out of his depth; his basic message was, "I suck at my job ... now trust me."
Goodell began by stating that he "got it wrong on a number of levels" over the last few weeks, starting with his decision to suspend Ray Rice for just two games. Then came a smooth transition, assuring us that Robert Mueller's investigation into the league's handling of the Ray Rice case will be thorough. "We will get our own house in order."
He then transitioned into talking about how the NFL will start to "do more." The NFL has entered into a partnership with the National Domestic Violence Hotline and the National Sexual Violence Resource Center. "They need our help," said Goodell. "And we are providing it."
He also went on a bit about all the other bad behaviors that the NFL needs to be cracking down on. If you're looking for the dog whistle indicating that all this is leading toward the personal conduct policy getting more draconian and Goodell consolidating his power, here it is:
Fourth, we strongly, strongly condemn and will punish behavior that is totally unacceptable. Domestic violence, including child abuse, sexual assault, irresponsible ownership or handling of fire arms, the illegal use of alcohol or drugs. These activities must be condemned and stopped through education and discipline. Our standards and the consequences of falling short must be clear, consistent and current. They must be implemented through procedures that are fair and transparent. This is a central issue today.
G/O Media may get a commission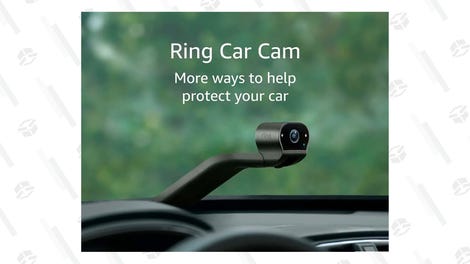 Once again, Roger Goodell is just some guy with a B.A. in economics. The last thing we need is for him to view his failure in the Ray Rice case as an excuse to get tough in other areas.
As for the revamping of the personal conduct policy, Goodell said that he and the head of the players association will be meeting with "experts" who will help them re-examine "all current NFL policies related to employee player conduct and discipline." He said they will consider the system for punishing players, including what role Goodell should play in doling out punishments.
Here's an unedited transcript from the press conference.
During the Q&A portion, Goodell was asked to explain what exactly what about the way Ray Rice described the incident inside the elevator was inconsistent with what the tape showed, as Goodell stated in his interview with CBS. Goodell was evasive:
Q: Commissioner, what did [Ray Rice] say?

A: The one issue with this is this is now a matter of appeal. As you know, the NFLPA has appealed this. It is a matter that is going to be taken up with appeal, without prejudges. I have to respect the appeals process.

Q: You keep talking about transparency, why can't you tell us what he said?

A: It is inconsistent with what he told us, what we saw on the video. We have an appeals process. That information will come out.
CNN's Rachel Nichols came after Goodell about the fact that Robert Mueller, who will be leading the investigation into the NFL, works for a law firm that has previously done business with the NFL:
Q: Why hire someone with even the appearance of impropriety and how do you expect us to accept everything?

A: I respectfully disagree. You are questioning the integrity of the director of the FBI. Yes, that firm has represented us in the past. They have also been on the other side in litigation against the NFL. So this is a highly respected individual, the longest serving director in the FBI.

Q: Part of the idea of this is to restore public trust. So even a flawless investigation isn't there an element here of your leaving the door open for doubt?

A: Well, Rachel, unfortunately we live in a world where there is a lot of litigation. A lot of law firms and maybe people have had some interaction with us in the past. Robert Mueller has not. Te law firm may have. We are hiring Robert Mueller, his credentials, to do an independent investigation reporting to the owners and I'm confident that will be the case.
A dude from TMZ Sports came and fired some shots:
Q: Why didn't you have the curiosity to go to the casino yourself?

A: We suspended Ray Rice originally after seeing the first video. When the second video came out last week, that is when we increased our discipline because that was inconsistent with the information we had. It was new information. One of the things I said in my statement and I have said repeatedly here, that is part of what we want to do with all of our experts, outside, internal, is try to figure out how should we investigate these issues. In the past we have been almost completely reliant with law enforcement. We do not want to interfere with a criminal investigation. In particular, here when you are dealing with a casino in New Jersey there are more restrictions because it is overseen I believe by the Attorney General. We have to be very cautious in not interfering with a criminal investigation. We'll evaluate that. Should we do more to get more information? I would have loved to see that tape.

Q: Mr. Commissioner we found out by one phone call. You have a whole legal department. Can you explain that?

A: I can't explain how you go the information. Only you can do that.
Also, some crazy guy interrupted the whole thing and shouted about elevators.