Every morning, the fine folks at Sports Radio Interviews sift through the a.m. drive-time chatter to bring you the best interviews with coaches, players, and personalities across the sports landscape. Today: Jaws calls his parting bittersweet.
Ron Jaworski joined 97.5 The Fanatic in Philadelphia with Mike Missanelli to discuss the situation involving him not being retained as part of the Monday Night Football crew, why he believes that the decision to let him go had more to do with ESPN wanting to go to a two-man booth than anything else, why Jon Gruden's younger age probably contributed to him being retained alongside Mike Tirico, Gruden being someone that's more likely to be associate with the show's luster for years to come than he is at his age, Peyton Manning's situation and where Manning fits best.
You signed a new five-year deal with ESPN but you won't be on Monday Night Football. Explain the situation:
"That is correct, obviously. It truly is bittersweet. When you do Monday Night Football for five years and you work with some incredible people … they become like your family. In that regard, I'm going to miss it. There's no question in that. It's a high-profile position, it's Monday Night Football. I've had the seat for five years and enjoyed every second of it. But I'm also very excited about the new initiatives that I'm going to be involved with at ESPN. One of them is going to be a national radio show. … I'll be a part of Sunday Countdown, Monday Countdown, NFL Live, you name it, every platform that ESPN has, I'll be a part of."
Was it a matter of ESPN thinking three guys in the booth was too much or something?:
"What I'm going to tell you is pure speculation, based on what I've heard … from the leaders and captains of industry at ESPN. They just feel that a two-man booth was the way to go. Obviously, I'm the odd man out. I'm the 60-year-old guy and Jon's the young guy that they believe is the future. I'm not going to argue with that. … I think what was crystal clear is they had great respect for me, incredible respect, which I truly appreciate. … They put me in a position that is really, really good in giving me the platforms to develop some of my own programming to do some things that I've always wanted to do. And at the end of the day, they're paying me a lot of money, so I can't argue with any of that."
What's your gut feeling on what's going to happen with Peyton Manning and the Colts?:
"I think Peyton Manning ends up playing somewhere else. I think it's a win-win for everyone. Certainly, when you look at the Colts right now, they're a team that's going through their development process with a new coaching staff and new players. It's going to be just like when Peyton came on board, years to develop that football team. I think it's best for Peyton to go and play on a team that can compete for a Super Bowl, a team that might be a quarterback away from elevating that team to Super Bowl status and I think that would be a win-win situation."
G/O Media may get a commission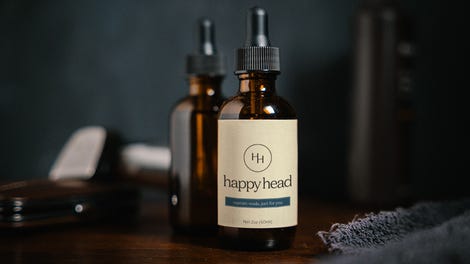 Where do you think he fits best?:
"The New York Jets. … I love Mark Sanchez and there are 25 other quarterbacks in this league that I would take Peyton Manning over. There's a turf war in New York. The Giants just won the Super Bowl. The Jets are fighting for every inch of space they can get in the newspaper. How do you get that inch? How do you get the headlines? You sign Peyton Manning."
This post, written by Eric Schmoldt, appears courtesy of Sports Radio Interviews. For the complete highlights of the interview, as well as audio, click here.
More from Sports Radio Interviews
• Jose Bautista says the Blue Jays are a complete team.
• Kyrie Irving finally felt he was in the NBA when he faced Kobe.
• Bruce Bochy will dial Brian Wilson back a bit this year.