At his peak, Stan Wawrinka might be the best tennis player alive, but that peak is hard to find. Sometimes—right after winning his third major and reaching his career-high ranking, say—he's just a bed-headed lump, tumbling out of the first round of tournaments courtesy of the world No. 91 or 72. This Wawrinka is the worst Wawrinka.
But the best Wawrinka turns red-faced and Herculean, striking his backhand in a way that raises concerns for the welfare of the tennis ball, every winner a coup de grace. His appearance is difficult to divine. The only bait guaranteed to lure out the Stanimal is the prospect of playing a No. 1 player, and even then, he's finicky: Wawrinka is 0-20 when playing the world's top player outside of a Grand Slam. In the finals of a Grand Slam, however, with more money, prestige, and sets to conquer, he's 3-0.
Had today's match come one round later, he could have added Andy Murray to that pristine hitlist, after winning 6-7 (6), 6-3, 5-7, 7-6(3) 6-1 in the semifinal of the French Open. Murray finally looked to be his waking from his season-long stupor, stealing both of his two sets after going down a break, but in the final set Wawrinka put him back to sleep. Murray will wake up on grass feeling a little better.
This was Wawrinka's best performance of the tournament, and it will bring him to his second French Open final. He has never lost in the final or a major, and there are several reasons why you might want to support his cause this time around. If you like testy, high-risk sport—he hit 87 winners (and 77 unforced errors) against one of the most mulish defenders in the game. If you relish the humor in someone this indifferent stumbling into more majors than the yeoman Andy Murray. If you have a trollish streak in you, or you like to reward incandescent but flickering genius, or you have an ulterior motive to protect someone else's major title record, you'll find it nourishing to root for Wawrinka on Sunday. Here's a taste of what he let loose today, a torrent of untiring offense.
The bruising backhand that he built his career on:
A screamer of a passing shot after a long rally:
A fading, possibly mishit drop shot to end this very odd point:
Again, the backhand that can just wrench an opponent off the baseline, no matter how hard he wants to cling to it:

And more on match point:
G/O Media may get a commission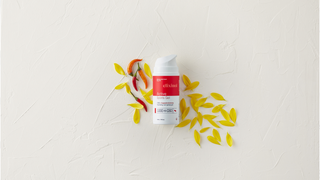 The arc of Wawrinka's career has tempted some to compress it into a pat morality tale about the value of long, hard work. Largely this is because he was very late to bloom, perhaps the latest bloomer the men's tour has ever seen, winning his first major at 28, and then two more, nudging his way onto the dais with the Big Four. Often he was cast as a rough-hewn, humble foil to his countryman, the truffle-sponsoring, private jet-taking, cream-blazer-clad Roger Federer. Wawrinka had spent his whole career in his elder's shadow—their head-to-head is still 20-3 overall—but then one day he blew right by him in straights in the quarterfinals of the 2015 French Open, and this was meant to be inspiring in a way. A triumph of country tough over slick luxury, or something.

What is true is that Wawrinka grew up on a farm that his parents managed, with a therapeutic purpose, helping rehabilitate people suffering from mental illness. It's possible to read too much into his having grown up on a farm. Take this curiously quaint New York Times profile, with the headline "Country Boy Stan Wawrinka Patiently Ascends Tennis's Ladder," and a quasi-mystical kicker:
He is decidedly country tough. The force he generates comes from the ground, and his deep roots in an unheralded hamlet in rural Switzerland.
Granted, he is very strong, but if this is the man you want to support—an upstanding, sturdy, reliable farmhand—you should not root for Stan Wawrinka. By any honest account, his inner life seems to be a roiling one. His game, in all its variance, with all its luminous highs and swampy lows, betrays a serious internal struggle. Before winning last year's U.S. Open final, he suffered an anxiety attack severe enough to bring him to tears. On court he can get prickly, susceptible to the very dumbest beef, like his Francophonic spat with Jo-Wilfried Tsonga over who was staring at whom—a petty, overheated older brother. When Wawrinka's marriage of six years fell apart in 2015, just as his career was cresting, his ex-wife Ilham Vuilloud, a Swiss model and television presenter, had this to report:
No, trips and tournaments are not the cause of our separation. Besides, other players, ranked higher than him, handle family life very well. His instability, desire to regain his freedom—at all levels—are the source. And I have to admit the repeated fibs and emotional betrayals eventually destroyed entirely the confidence I had in him.
Don't get fooled by the patient bumpkin shtick: There's a lot of turmoil in that perpetually disheveled head. Don't treat him as the simple-minded laborer who slowly toiled away at his sport and eventually found success. Embrace him as a strange, flawed, capricious dude who has always had the outright power to wipe the best players off the court, and now, relatively late in his playing career, has found a way to rein in his mind. In the final at Roland Garros, Rafael Nadal, who has yet to bleed a set, will surge towards his 10th title; you're welcome to pull for the consummate troll at the gate.