It's no longer the baseball preseason. Time to get your ass fired up for the regular fall season of America's Pastime. Read all our playoff team previews here. Today, you're getting to know … THE PITTSBURGH PIRATES.
The Pirates have the second-best record in all of baseball and the third-best run differential—basically, by every measure they are straight-up dominating—and their reward for it might be one measly playoff game. The just-barely-not-collapsing Astros may get more postseason action than the Pirates. The meh American League West winner is guaranteed more playoff games. How is that possible? Didn't this happen last season? Why is this world so unfair? I don't know the answer to that last question, but should you be praying for the Pirates? Yes. Here's why.

Who are the Pirates?
You know the Pirates, because for the longest time they were infamous for finding new and creative ways to be garbage. At one point, they finished under 500 for 20 years, made possible through extended periods where management did everything you should not do while running a baseball team. Then the Pirates hired some non-idiots for the front office, the non-idiots did smart things (like locking up all-around miracle man Andrew McCutchen), and the team started winning.
Now the team boasts one of the best outfields in the game, one of the strongest young pitchers in Gerrit Cole, and one of the greatest stories in 38-year-old hurler A.J. Burnett, pitching in his last season. The stadium features one of the most breathtaking skylines in baseball. They gave us the cutest fan video of the year and have their own Jack Nicholson on the sideline, except actually it's Michael Keaton near the dugout, which makes it even better. The only thing missing from this redemption tale is a happy ending!
This leads us to the team's new tradition of finding new and creative ways to exit the postseason quickly. But don't they have the second-best record in baseball? Surely that should get you more than one game? Isn't that messed up!?! I know! I know! I'll get to that in a bit.
G/O Media may get a commission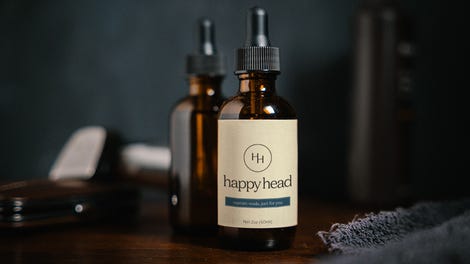 What guys should you know?
Andrew McCutchen!
Andrew McCutchen!
Andrew McCutchen!
Okay, okay, I'll talk about the other players in a bit but for right now there's two things that matter: the pitchers and McCutchen. The Pittsburgh Renaissance started with McCutchen—their first winning season coincided with his MVP performance—and since then, as Cutch goes so go the Buccos.
On a stats level, there are just so many good numbers: .893 OPS, 4.6 WARP, 22 home runs, 95 RBIs, 89 runs scored. (As of now.) The Pirates' slow start to the season? That included a slumping McCutchen. Numbers aside, it's just damn hard to not get sappy when thinking about a young Cutch growing up in Fort Meade, Fla. while the loseriest loser Pirates plodded through spring ball an hour away in Bradenton, only to rescue them years later from near baseball death. How does that not sound like something ripped from a Baseball Bible, a Moses for our modern Pirates tribe?
Even actual Moses needed a little help, though. In this case, the Pirates starting pitchers have been great this season (especially Gerrit Cole) with a team ERA of 3.20. The fielding and hitting are solid, with much of the magic coming from the outfield trio of Gregory Polanco, Starling Marte, and (you guessed it) McCutchen. There have been bumps along the way, but there's no reason to think the winning can't continue into the postseason, except their postseason might only be one game, a one-game series in baseball being as much of a holy-shit-roll-the-dice-and-pray moment as you can get.
What's this team's deal?
First a field trip back in time to last season, as told by ESPN's Buster Olney:
... before the playoff game I had Jake Peavy of the Giants telling me, "You know what? The Pirates are the best team; they're the team to beat. But if we can somehow win this wild card game with Madison Bumgarner, we can do some things. But we have to beat the Pirates." Ya know, I had guys telling me if they played an extended series against the Pirates they thought the Pirates were the better team. Well, fast forward a year and my goodness we might be going into the exact same situation.
This year, trade out Bumgarner for Cubs ace Jake Arrieta. Since May 9, the Pirates have been the best team in baseball by wins and losses (83-47) but a slow May left it nearly impossible for them to catch up to the one other team with a better record than them, which also plays in their division (and just took two out of three from a series with the Bucs). If you ever wanted evidence that divisions are stupid, here it is.
So even though they have the second-best record in all of baseball, the Pirates must play a one-game wild-card duel versus the Cubs, who (one presumes) will send out ace Arrieta (because they'd be crazy not to). This season, Arrieta has 1.82 ERA with 229 strikeouts and he's only gotten better as the season's gone on, en route to having probably one of the best half-seasons ever. Likely Pirates starter Cole is have a great year; Arrieta is in a Holy shit, nobody can score on him! zone.
Against him, the Pirates have hit a .176 with one home run. Arrieta hit a home run against the Pirates. Dammit!
A GIF of some Pirates fan
Yeah, technically, this is the grounds crew, but I'm sure they're Pirates fans.
Can this team beat the Cardinals?
Probably! They went 9-10 against the Cards this season, but they have to get through Arrieta first. Ugh. I can't even think about that without wanting to punch something.
Who has the best baseball chin?
So many options, but I'm gonna go with closer Mark Melancon.
Why you should root for the Pirates
It's my parent's fault that I love this perpetually close and yet so far team. So I'm gonna let them tell you why.
First, my dad:
Well, they haven't been in a World Series in 36 years. Ya know, maybe they aren't quite the Cubs but we thought it was terrible when it took them 33 years to get to the 1960 World Series. And it's just gooooo Bucs! That's why!
Next, my mom:
Because they will give them a very good show. They have a lot of very good players and a lot of their wins this season they have come from behind. And when you have a team that comes from behind like that, you have a very good team.

(Mom then realizes the Pirates are losing 6-0 to that other team.)

Oh no the score is six nothing! Ahhhh!

(Dad tries to say something to her off the phone because my dad interrupts everything.)

Stop, I'm giving my opinion!

(To be clear, she was saying that to my dad. Yes, this is how every conversation with my parents goes.)
My mom closed out with a little spiel about how the Pirates' team song back in the 1970s was "We Are Family". I didn't get all the words down because I was laughing at my parents being, well, my parents. But I won't argue with their logic. The Pirates haven't been to a World Series since 1979. They're playing damn fine baseball. If you like your markets small, your players charming, your backstory tragic, and your sandwich stuffed to the point it will cause a heart attack, this is your team.
Image via Getty