It's no longer the baseball preseason. Time to get your ass fired up for the regular fall season of America's Pastime. Read all our playoff team previews here. Today, you're getting to know … THE NEW YORK YANKEES.

Congratulations to the New York Yankees for (presumably) ending their long, two-year playoff drought. But these aren't your parents' Yankees. Despite having their typical Brink's truck of a payroll, this team's somewhat surprising success has come from a mix of high-priced veterans, modest acquisitions, and more "Who the hell is that?" guys than it's rostered since the Stump Merrill years.
Who are the Yankees?
The Yankees are a team that doesn't suffer losing for long, but in recent years they've outspent even the Steinbrenner family's preferred budget. GM Brian Cashman is under a mandate to get younger and cheaper, and he spent the offseason and the trade deadline passing on big splashy gets. Fans were atypically patient—or maybe just resigned to another down year—but this patchwork Yankees team has managed take second in the mediocre AL East, good enough for a wild card spot.
Even making the postseason is a bit of a surprise, because the Yankees were supposed to need everything to go right, and it hasn't by any means. Mark Teixeira is out for the year. Jacoby Ellsbury and Stephen Drew have been disappointments again. Every starting pitcher has been on the disabled list at one point or another. The Yankees shouldn't be here, and they may not be here for long, but they've somehow stumbled their way into something resembling an underdog role.
What guys should you know?
Alex Rodriguez. You know Alex Rodriguez, right? Great player, ridiculous contract, got railroaded by MLB and forced to sit out all of 2014 so the league could look like it was tough on PEDs, and is only back because the Yankees' lawyers couldn't find a way to legally void his contract? That guy? He's been pretty darn good this year, his age-40 season, leading the team in both home runs and hopping out of the dugout to give high-fives.
G/O Media may get a commission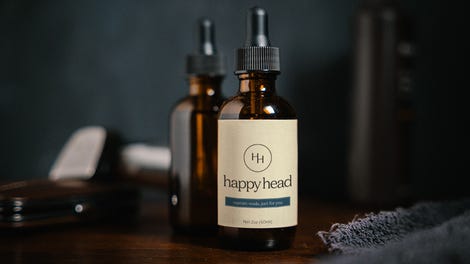 Rodriguez has morphed into a sympathetic figure, though that's more due to the actions of his employers than anything he did. Between his hot start to the season and his battle over the home-run bonus the Yankees withheld (it would later go to charity), Rodriguez became a fan favorite in way that he never was even when leading New York to its 2009 title. After a decade, Rodriguez is by far the longest-tenured player on the team. Huh, I guess A-Rod is finally a True Yankee now.
Rodriguez has slumped hard since August, but along with Brian McCann and Carlos Beltran he still anchors the heart of a power-heavy lineup that the Yankees will need to keep going deep. The loss of Teixeira hurts, especially against lefties, but the Yankees will live and die by the extra-base hit. And they'd better find those gaps, because what little speed there is in this lineup is concentrated at the top: Ellsbury and Brett Gardner (now the team's longest-serving homegrown player, and growing into something of a leadership role) have combined for 41 stolen bases, while no other player has more than four.
Masahiro Tanaka heads up a rotation with a ton of questions, but when the 26-year-old right is healthy, he's legitimately an ace who can match up with any pitcher in baseball. Problem is, his health is uncertain. After coming back from a UCL tear that he chose to rehab rather than have surgically repaired, Tanaka spent six weeks on the DL with injuries to his wrist and forearm, and missed his last start with a hamstring strain. He's expected to be fine and will start the Yankees' wildcard game.
After him in the rotation, it's anyone's best guess. Michael Pineda has shown flashes of what they Yankees thought they were getting when they traded away their top prospect, but he's been inconsistent. So has CC Sabathia, who struggled for much of the year and seemed destined for the bullpen before hitting the DL with a knee injury. (Since his return, though, Sabathia has been better.) The brightest spot following Tanaka has been 21-year-old fireballer Luis Severino, who the Yankees declined to part with at the trade deadline and was called up a week later, and has been their steadiest pitcher since: he's given up more than three runs just once in 10 career starts.
Severino heads up a relatively bumper crop of Yankees rookies, along with first baseman Greg Bird, who has excelled in place of Teixeira, and lefty reliever Chasen Shreve, a key part of the bullpen that is the team's biggest strength and up there with the best in baseball. With Justin Wilson, Dellin Betances, and Andrew Miller closing out games, the Yankees' starters don't need to go deep—which is good for them, because no one expects them to.
A GIF of some Yankees fans
Can they beat the Cardinals?
Probably not. They probably won't even get far enough to try. The Yankees do everything at least okay, but do very few things extremely well. Anything's possible in the playoff crapshoot, but this team's so-so starting pitching and homer-dependent offense don't bode well for a deep run.
Who has the best baseball chin?
Tough one. Let's go with Brian McCann:
Why you should root for the Yankees
A-Rod's a folk hero. The young contributors are likable and unlikely. Even Brian McCann's kept his mouth shut about playing the game the right way. These Yankees are uncharacteristically boring and competent and if they win, will have overcome the odds. You're obviously not going to start rooting for them, but if you already do you can feel better about it than usual.