After 120 full minutes at the Vicente Calderón in Madrid, the round of 16 Champions League tie between Atletico Madrid and Bayer Leverkusen was level 1-1 on aggregate. Time for some penalties!
The penalties were exciting, but not for the usual reason. Instead, the two teams combined to put on the most pitiful show of penalties I've seen in some time. Only five of the ten found the back of the net, with three missing over the bar completely—Roberto Baggio is shaking his head ruefully somewhere—and one was weakly rolled straight down the middle of the goal. My favorite was Leverkusen's third, from Ömer Toprak: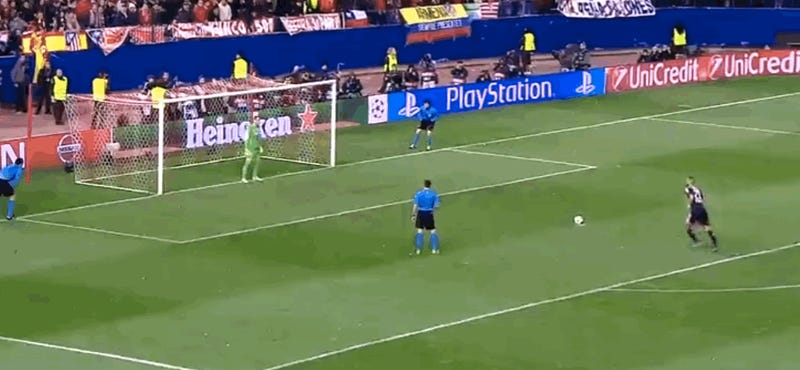 Look at Toprak nonchalantly swagger up to the ball, and then blast the damn thing over the bar!
Anyway, Atletico's five penalties were least bad—one was missed completely and one was saved—and so they advance to the Champions League quarterfinals, while Leverkusen are left to rue a missed opportunity.
[FS1]