Adam Jones spoke for everyone with his echoed disbelief of his view after fouling off a pitch and patiently waiting for it to land harmlessly in the seats. "I didn't even see him catch it," Jones said of Mike Moustakas's plunge into the dugout suite. "I just saw him falling over. And—'He caught that?'"
The Royals, who have tied an MLB record by winning seven straight games to start their postseason, are relentless. But they are not overpowering, and they are not especially weighted toward the dramatic. They put up just enough runs to win, getting late go-ahead RBIs from six different players so far in these playoffs. The starting pitching has been enough to give them a chance every night. The bullpen, especially the Herrera-Davis-Holland trio, has been every bit as great as the Reds' Nasty Boys or the Yankees' Stanton-Nelson-Rivera combo. The baserunners are fast, and the defense has been immaculate.
If the Royals seem unstoppable—and they are now one game away from the World Series, after holding on for a 2-1 win last night—it's only because everyone is doing their jobs. Mused Baltimore 1B Steve Pearce: "It's hard to take advantage of mistakes when they're not making any.
So Moustakas's catch on Jones's pop foul in the sixth stands out against the backdrop of sexily competent Royals baseball for being unexpected and spectacular, while still sitting squarely at the intersection of hustle and luck.
G/O Media may get a commission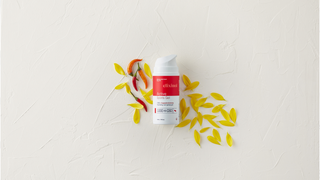 It looked like it was heading out of play. It was. If not for a strong wind blowing from left to right. "Wind blow it back, wind blow it back," Lorenzo Cain chanted.
The ball was hit so high that Moustakas had time to settle himself along the railing, giving him time to size up his plan of attack. It gave those fans time too.
"You decide if you're going to catch the ball, right?" says Tim Anderson, one of the fans in the dugout suite. "But then everybody just lets Moose do it, versus (Steve) Bartman with the Cubs."
Yesterday was the 11th anniversary of the Steve Bartman game, and this was nothing like that, not even logistically—the Royals fans were sitting in a well lower than the playing field, and could not have interfered with the ball had they wanted. Of course, the fans could also have let Moustakas drop—"If that happened on the road," Eric Hosmer joked, "he might have been out a couple of days."
Moustakas never hit the ground, telling reporters he was snagged by a web of arms, lifted up, and hoisted over the railing. "I was crowd surfing," he said. "Then they just kinda tossed me back on the field and just told me to go get 'em again. It was pretty cool."
It was the night's defining moment for the Royals, and for Moustakas, who made another incredible grab earlier in the game. And just as Moustakas was one of the league's worst hitters in the regular season before turning into a slugging machine in these playoffs, the 89-win Royals have emerged as a workaday juggernaut this October. Are they a club getting hot at the right time, or a "team of destiny" that's got everything aligned for a truly amazing championship run? The only difference, really, is hindsight.