Scare quotes on "altercation" in the headline, because no one's really sure how to sum this one up succinctly. An argument? A feud? A whole lot of nothing? A nascent Thunder dynasty being torn apart before it could even begin? Two 23-year-olds acting like 23-year-olds?
Here's what went down last night in Memphis:
Westbrook's frustration appeared to have started with just 3 1/2 minutes remaining in the second quarter when he drove into the paint and kicked the ball out to Thabo Sefolosha in the corner. Sefolosha passed up a wide open 3-pointer, which prompted Westbrook to yell at Sefolosha "shoot the (expletive) ball."

Sefolosha and other teammates, including Durant and center Kendrick Perkins attempted to calm Westbrook down immediately during an ensuing trip to the free throw line. But the emotions spilled over to the bench one minute later.

Durant appeared to again settle Westbrook, but Westbrook appeared to take exception to how Durant delivered his message. The two began shouting at each other and had to be separated.
Westbrook finished the game 0-for-13 from the field, and maybe more troubling, the Thunder only scored six points on the break. After the game, everything seemed hunky-dory, with Durant telling NBA TV that "Russell makes me so much better." But it's only natural for Westbrook (or any young star hitting his prime) to wonder if there's more in store for his career than second banana.
Any stab at characterizing the relationship between Durant and Westbrook is doomed to comparisons. The go-to seems to be Shaq and Kobe, but that was a conflict of personality between two players with clearly-defined roles. In Oklahoma City, it's shot selection that seems to be the problem: the offense runs through Westbrook, but he'd prefer it if he were most of the offense.
G/O Media may get a commission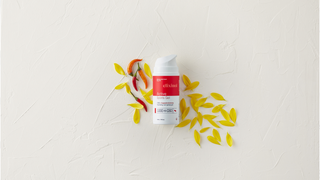 There's also the comparison with Avon and Stringer, but holy shit not everything needs to be a Wire reference.
It's tough to be a franchise player at 23, though Derrick Rose handles it. It's tough to have two franchise players on one team, though LeBron and Wade handle it. (N.B. The Heat stars willingly put themselves in this situation. Westbrook never asked to shine in the shadow of one of the league's supergiants.) There's only so much alpha to go around. And when you're as young and talented as Westbrook, even being 1A to Durants 1 is an insult. So he calls out Sefolosha in an attempt to lead, but then gets patted on the head and told to calm down by a real leader. That's how an altercation happens.
It was Westbrook getting demonstrably frustrated with his teammates that led Scott Brooks to bench him for the entire fourth quarter of a playoff game last season. At the time, Chris Broussard reported that the Thunder considered Westbrook their "little brother," about as far from a leader as you can get. But Westbrook knows this, just like anyone watching Kevin Durant these past four years knows it. The preternaturally mature Durant—just 44 days older than Westbrook—is the NBA's dream, on and off the court. This is his team, and on a team where Nick Collison is the elder statesman at 31, they'll follow Durant anywhere. Westbrook is just this kid cursing at them when they don't take open looks.
Westbrook sees Durant's five-year extension, and he sees that he's an RFA next year in a league where good young point guards are never allowed to test the free agency waters. Maybe he dreams about what it would be like to run his own team, in nobody's shadow. Maybe the Thunder dream about what they could get for him in a trade haul, even though he's vital to their wildly unbalanced scoring and assist columns.
Or maybe nothing will happen, and the Thunder will be a great team who makes a deep playoff run. Doesn't matter. Even in a shortened season there's a news hole to fill with real or imagined narrative, and now the dogs have the scent. The Durant/Westbrook dynamic is now the story of OKC's year, even if it's a nonstory. Westbrook wants to be a superstar? Let's see what he does under a superstar's scrutiny.