San Antonio's Kawhi Leonard had a fabulous game last night against the Houston Rockets. He scored 39 points—17 in the fourth quarter alone—on only 18 shots. He nailed the game-deciding three-pointer with 25 seconds left, then sprinted half the length of the floor to deliver the even more game-deciding chasedown block of James Harden's layup attempt. It has a good chance to go down as the most succinct and spectacular display of two-way excellence any NBA player not named LeBron James will deliver this season:

Next, he hit the subsequent free throws that clinched the win for the Spurs. He also guarded Harden for most of the fourth, helping hold the Rockets star to a measly four points on 1-for-5 shooting and a single assist in the period. If one player can be said to have won a basketball game by himself, that's pretty much what Leonard did last night, against one of the NBA's best teams.
He was great. He is great. He's not the damn MVP. Oklahoma City's Russell Westbrook is the damn MVP! Of course Russell Westbrook is the MVP. Don't be stupid about this.
You know already that Russ currently is leading the league in scoring and averaging a triple-double, as he continues singlehandedly hauling the sorry, talent-poor Thunder to the playoffs. If you have been paying any attention, you also know—and may even acknowledge, after you have performed the requisite Sloan-era sneering at simple counting stats and the value of the triple-double as an indicator of basketball excellence—that Russ is having a world-historically great and dominant season, one that on its own might be sufficient to put him in the Hall of Fame, should its particulars hold up through 82 games. All of that is old and familiar by now—which, at least as much as anything Leonard has done, is what explains the growing chorus of "Actually, Kawhi is the MVP" nonsense that crescendoed during last night's Rockets-Spurs game and spilled over into misbegotten basketblogs this morning.
Simple contrarianism, of course, is part of it. "Russ is the MVP" might have enjoyed a brief moment as a counterintuitive, or at least not baldly obvious, opinion back toward the beginning of the season, but by now saying that Russell Westbrook is the MVP of the 2016-17 NBA season is like saying fresh air is the best thing to breathe. It does not signify either punchy independence or heightened sophistication. It is just merely, plainly right. If you blogged it back in January, then you do not have any more MVP blogs to publish.
That's not all that works against Russ's case. The NBA season is extremely long (too long, if you ask at least a few of my colleagues here at Deadspin) and at a certain point, a plain and immutable fact—like, for example, that Russell Westbrook is having one of the best and most dominant single seasons a basketball player has ever had, and possibly the most extraordinary in the viewing lifetime of anyone now producing these batshit "Actually, Kawhi is the MVP" takes, and therefore clearly is the fucking MVP, c'mon—ceases to arouse sensation; its immutability becomes the thing that argues against it.
G/O Media may get a commission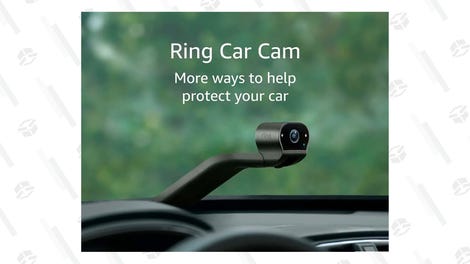 Professional basketball is serial television entertainment, after all—and, at least at the box-score level, Russ's otherworldly production has become a TV show that sticks to a formula. Nobody has ever done what Russell Westbrook is doing,* sure—but Russell Westbrook is doing it all the time.
*Here's a fun thing Russ is doing that nobody else has ever done. His league-leading 42.1 usage percentage, if it holds up, will be the highest single-season usage percentage in NBA history. Meanwhile, his also league-leading 55.8 assist percentage, if it holds up, will be the third-highest in history. In a pinch, usage-plus-assist-percentage would be a decent measure of a team's dependence upon a single player on offense; needless to say, nobody has ever come close to matching this combination. The only player who comes all that close is Russ himself, two seasons ago.
(In case you decided to dismiss that as mere ball-hogging, ESPN's Real Plus-Minus [RPM] metric likes Russ [6.35] more than Leonard [6.23].) 
Let's pause here to watch Russ's highlights from a game against the Suns the other night that elicited barely a shrug from the basketball media:
That is a 48-point, 17-rebound, nine-assists performance. But I guess when you've seen one 48-17-9, you've seen 'em all,** huh. Hell, it wasn't even a triple-double! And Russ has five 40-point triple-doubles on the season, half as many as all non-Russell Westbrook players have produced over the last 19 years. What the heck was wrong with him in that game? Maybe he was sick.
**Actually it was the only time in NBA history that a player has amassed 48 or more points, 17 or more rebounds, and nine or more assists in the same game.
What's fun is, the numbness with which each next iteration of Russ's dominance is received actually turns out to be one of the most convincing, and most perversely convincing, arguments for Russ's MVP candidacy. He has made 31-11-10 boring. He has made it so familiar that basketbloggers have gone looking for excitement in the infinitely less spectacular exploits of some whole other guy, just for the sensory novelty of it. Kawhi Leonard is bursting in on the MVP race ... because of how obviously Russell Westbrook is the MVP.
This is what happened to Michael Jordan in 1997, when the league, to its eternal shame, dumped an MVP on Karl fucking Malone because it was numb to the sight of the best player in history playing basketball as well as it has ever been played. That was dumb then, and it will be no less dumb if it happens now.
Thirty years in the future, in the blasted nuclear hellscape to come, basketball fans will huddle around their radioactive slag piles and gibber about the season Russell Westbrook won the scoring title and averaged a triple-double; they will debate whether, given the level of competition and the parameters of the game as it was played in 2016-17, this was the greatest single season an individual pro basketball player ever had. They will not gibber about the year Kawhi Leonard put up 26-6-3.5 and also played good defense on the second-best team in the league, unless it is to gibber their scorn at him for unjustly receiving an undeserved MVP award over a world-destroying superhuman.
Fresh air is the best thing to breathe. Russell Westbrook is the Most Valuable Player. If the MVP award's purpose is not to honor what he is doing this season, then there is no good reason to have it.