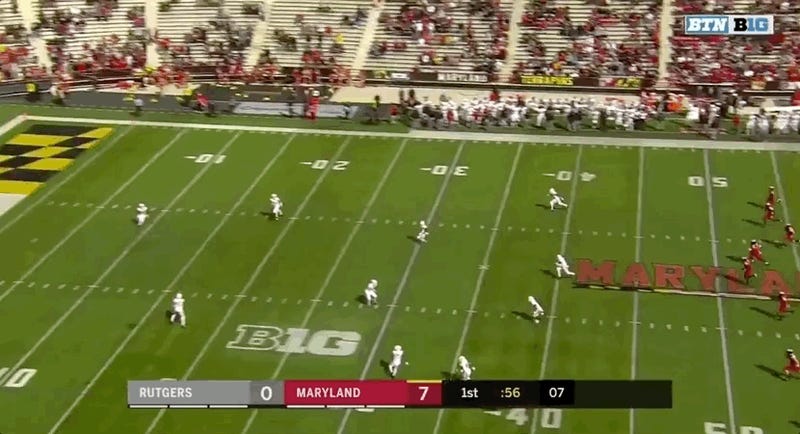 The latest bit evidence to support bringing the relegation system into college football comes from the incredibly under-anticipated matchup between Rutgers and Maryland. Near the end of the first quarter, the Scarlet Knights failed to complete one of the simplest tasks someone could be asked to do on a football field: recover a ball kicked directly at them. With no one keeping their eye on the ball, Rutgers allowed Maryland to field the kick inside of the 20-yard line.

I have to give credit where credit is due. Terps linebacker Chance Campbell did need some semblance of football awareness to notice the ball was live and within his grasp to give his team excellent field position. At the same time, the Scarlet Knights came into College Park, Md. as 23.5-point underdogs—and Maryland only mustered a field goal from the play—so the achievement should only be celebrated so much.
If Rutgers are going to continue to be this bad in this conference, the higher-ups should at least step in and make them useful by having every team play them on their homecoming weekend, like Maryland wisely chose to do so here.